Recommended: Interview With Director Joseph Kosinski On "Tron: Legacy" Soundtrack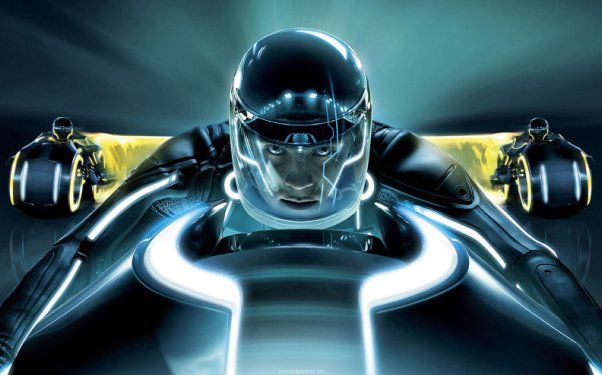 Posted by Brandon Kim on
Music supervisor, Jason Bentley ("The Matrix" trilogy, "Tron:Legacy") is also LA radio station KCRW's music director and longtime DJ. He sat down with "Tron" director Joseph Kosinski for a chat on KCRW exclusively about Daft Punk and the soundtrack for the much anticipated upcoming electrogasm starring Jeff Bridges and Olivia Wilde. It was a lengthy process working with the French duo, whom the filmmakers courted for nearly a year before they decided they could commit two years to the project.
They have proven to be absolutely instrumental in the making of the movie, establishing much needed tone for the actors who often were unable to see what they were acting with. Kosinski, who just finished the film the day before Thanksgiving had quite bit to say about it:
Music has this ability to answer so many questions without having to say anything. I think with a movie like this it's very important to establish the exact right tone for the actors, even for the crew. So I always had my little sound station at my director's chair where I was just playing all the demos constantly in between setups. And it was cool, it just set the vibe and the crew just got a sense of this movie as we were making it. I think it affected the way people worked – I know Olivia Wilde one day came to me when we were shooting a scene and we were talking about this character Clu in this movie, who's a completely digital character who was really only completed in the last couple of months, asking questions about him, like – 'I have to talk about him in this scene, but I've never seen this character because he doesn't exist yet'…and I said, well let me play you Clu's Theme, I just got a demo from Daft of the theme for him, and I played the theme and she listened and was like, I got it. Now I know why to be afraid of this guy.
Read the full interview at KCRW which also has video of the entire interview complete with new tracks from the score. Here's a highlight with an excerpt from the score called "Solar Sailor."