Recommended: Hanging Out in Cee-Lo Green's Hotel Room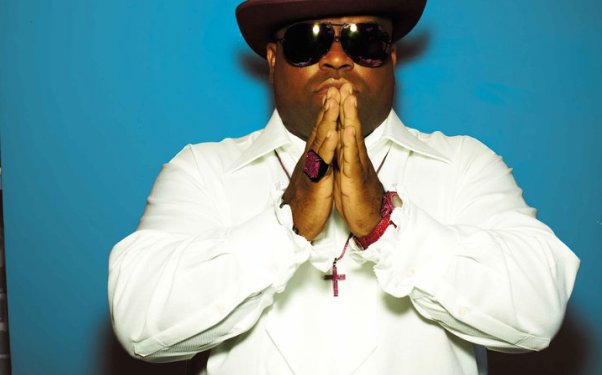 Posted by Brandon Kim on
Cee Lo Green seemed quiet for a while after blowing minds as one half of Gnarls Barkley with hits like "Crazy" that people from all walks of life embraced. There was the second Gnarls album, but his ubiquitous co-conspirator, Danger Mouse, was all over the place cutting records left and right with Beck, The Black Keys, James Mercer (as Broken Bells), even David Lynch. But no Cee Lo… until he dropped "Fuck You."
And like that, he's a superstar. Vulture caught up with him in his hotel room while he was decompressing before shooting a music video and Cee Lo opened up about having to compromise his raw style to get records made, using a cocaine analogy.
"Left to my own devices, my album would be powder," Cee-Lo declares. "Raw powder. And of course we all know, if you have any kind of common knowledge — it can't be completely raw. They just can't handle it like that." He's talking about appeasing the record label, and he knows of what he speaks.
Cee Lo realizes that major commercial success, generally means crafting his work a certain way and he's come to terms with that. "You've got to cut it with something," he emphasized. "You don't want to kill your clientele. You have to cook in order to consolidate, so it goes from powder to hard rock. It's cheaper and cost efficient. Hard rock, that's what they want."
Read the full article by Amos Barshad on Vulture.