Recommended: Garry's Mod Has Got It Goin' On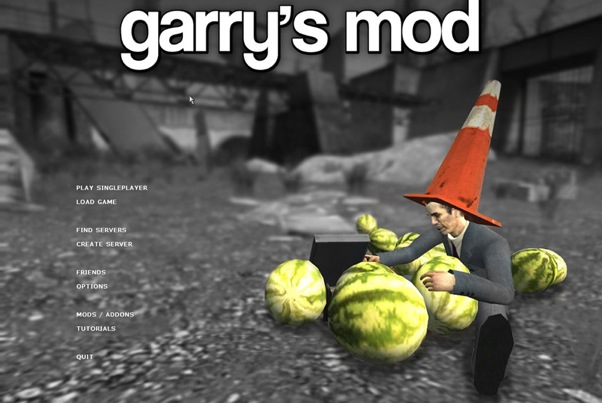 Posted by Evan Narcisse on
If there's one thing that separates PC games from console offerings, it's the level of flexibility that the platform offers to end users. Once you get a console game, the base code is locked and you can't really muck around and find out how a game works.
But, with willing game design studios peeling back the veil of their software, PC gamers have been able to explore how games simulate physics, lighting and artificial intelligence with modification tools. Some talented users have even made their own toolsets and the most famous of those is the Garry's Mod offering for Valve's Source Engine, which has powered several generations of their hit games.
Kotaku's Stephen Totilo tracks down 28-year-old Garry Newman and finds out just how much the influential programmer's life changed after his mod became mega-popular:
And it's become income, a lot of income. He didn't tell me how much he's made in the four years the $10 mod has been on sale (it was free for two years before that). He did give me some numbers, so we can sort of do the math. He makes $5 when the game is bought on its own; $2.50 when it's in a bundle. 770,628 units sold lifetime, 264,350 of them since this time a year ago — which means sales are speeding up and it's safe to assume he's netted more than $1,000,000.
But, money aside. Newman's work opened up doors for amateur designers and animators to create and share to their hearts' content. Folks have created everything from homages to old-school video games to NSFW escapades starring characters from the "Half-Life" games. Head over to Kotaku and read the full piece, which is chock full of fabulous video of content created with Garry's Mod