Microsoft's Head "Halo" Honcho Says Master Chief Movie Could Still Happen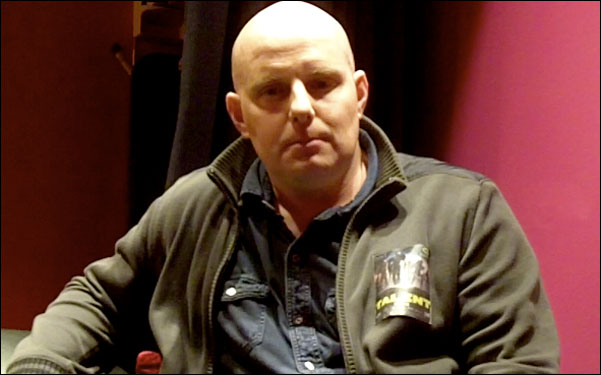 Posted by Evan Narcisse on
There's a big question mark over the Master Chief's head now that the launch hubbub has died and "Halo: Reach" has triumphantly wended its way to Xbox 360 FPS devotees. Another game's most likely two years off, at least. So, what will the future hold for those itching to go into battle as the Spartan super-soldiers?
New York City game critic Harold Goldberg asked just that question of Microsoft's Frank O'Connor. O'Connor heads up 343 Industries, the division of Microsoft Game Studios that oversees all things "Halo." Whether it's action figures, t-shirts, animated DVDs or anything else that ties into the "Halo"-verse, 343's got eyes and hands in on the process. O'Connor made an appearance at a panel at the Future of Television East event last week, where Goldberg witnessed the following exchange:
After the panel, a high level network executive came up to O'Connor and said, "We want to do something with Halo."

O'Connor shot back, "Bring piles of money."

The executive, taken aback, responded, "For Halo, we will."
O'Connor then talks about the most implacable enemies the "Halo" movie's had so far: lawyers. Goldberg gets some insights from O'Connor about what movie studios really want from a "Halo" deal and what O'Connor thinks would be the ideal way to adapt the sprawling lore of mankind's war with the alien Covenant collective. Head on over to the New York Videogame Critics Circle blog for the full story.