Michael Jackson Debuts First Posthumous Single, "Hold My Hand"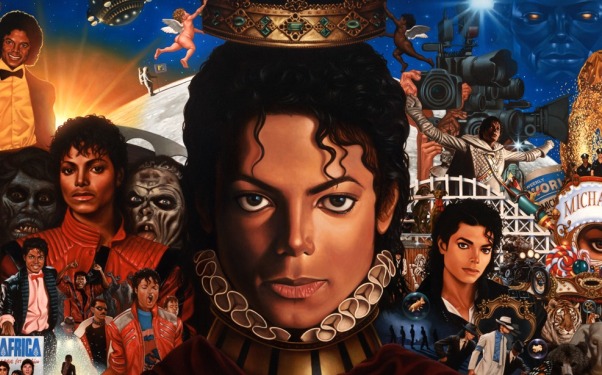 Posted by Brandon Kim on
If you have a weakness for vanilla MIDI beats and soaring duets with cheesy rhymes, you'll love "Hold My Hand," the first single off of the King of Pop's forthcoming album, "Michael." It's like a cool breeze billowing the tiny umbrella in your fruity drink on the deck of a cruise ship somewhere between Jamaica and Barbados. This uplifting, Caribbean pop-tinged R&B is going to fit right in on romantic vacations and top 40 radio, but it's not that good. Unfortunately, Michael was not around to tinker and polish it up as he usually would have done.
A duet with Akon, they originally recorded the song in 2007 and some demo version was leaked in 2008. "The world was not ready to hear 'Hold My Hand' when it leaked a couple years ago. We were devastated about it, " Akon said. "But its time has definitely come; now in its final state, it has become an incredible, beautiful, anthemic song. I'm so proud to have had the chance to work with Michael, one of my all time idols."
Sony Music says that a handwritten note from Michael (belonging to his Estate) was apparently found indicating his desire that this track be the first single on his next album.
"Micheal" full track list:
1. Hold My Hand (Duet with Akon)
2. Hollywood Tonight
3. Keep Your Head Up
4. (I Like) The Way You Love Me
5. Monster (Featuring 50 Cent)
6. Best Of Joy
7. Breaking News
8. (I Can't Make It) Another Day (Featuring Lenny Kravitz)
9. Behind The Mask
10. Much Too Soon
For more Michael and some intrigue on the disappearing symbols in the album art, go here.