Mark Wahlberg (?!) to Play Nathan Drake in "Uncharted" Movie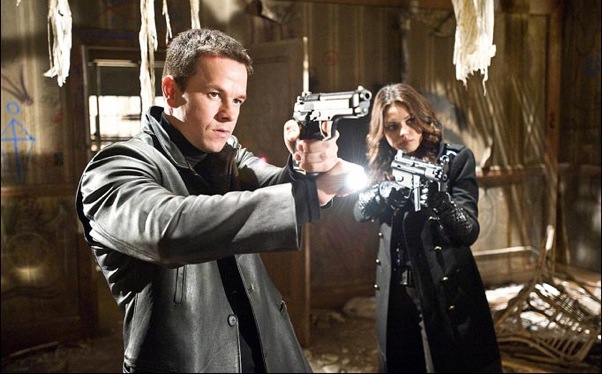 Posted by Evan Narcisse on
And the internet wept.
The tears come as word spreads that it'll be Mark Wahlberg–not Nathan Fillion–pulling off feats of derring-do as treasure hunter Nathan Drake in director David O. Russell's adaptation of "Uncharted." MTV's Multiplayer gaming blog breaks the story in a sit-down video interview, where Wahlberg also confirms that Russell's writing parts for Joe Pesci and Robert DeNiro. The two would play the uncle and father, respectively, of Wahlberg's character.
Fillion took to Twitter to campaign for the part and fans of both the PS3 video game franchise and his work on "Castle," "Firefly" and "Dr. Horrible's Sing-Along Blog" saw him as a natural fit for the wise-cracking adventurer. But Fillion's strong nerd following couldn't compete with the cold, hard fact that Wahlberg's a bonafide movie star who can open a big-budget action movie. Also, "Uncharted" will mark the fourth time Russell and Wahlberg have been on the same project, having previously done "I Heart Huckabees," "Three Kings" and this year's "The Fighter" together. (Say, wouldn't "Three Kings" make a great game?)
Perhaps the most stinging thing about Fillion getting passed up is the fact that he himself is a gamer. Wahlberg's already starred in one terrible game adaptation already when 2008's "Max Payne" hit the theatres and he's never come across as one of the Hollywood types who embraced video game medium. The reason gamers are grumbling about the former Marky Mark playing the lead in "Uncharted" is the choice appears to be operating off the attitude that there's absolutely nothing inherently valuable about the source material. Now, I know "Uncharted "isn't a great example, given that neither of the two games have tried to be anything more than a playable movie. But, having both Russell and Wahlberg attached as talent sends the needle on the "Will They Get It?" meter into the red zone. Of course, filming–and the requisite teases and assurances that come with it–has yet to start so this could be much ado about nothing. But, if the "Uncharted" movie turns out to be a gritty, urban crime drama, those nerd tears will become nerd rage.