Lady Gaga May Be Pulling Some Strings For Role In "The Muppet" Movie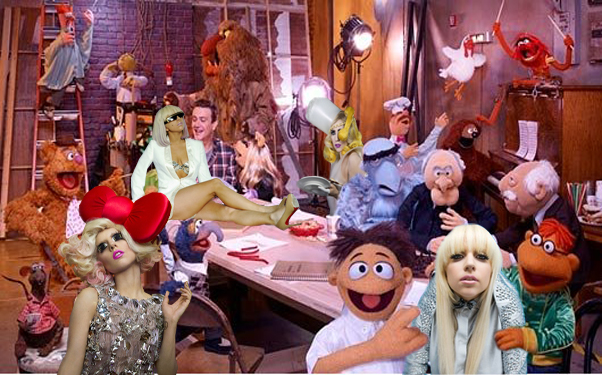 Posted by Brandon Kim on
The new Muppets movie/reboot being masterminded by "Freaks and Geeks" star Jason Segel and "The Flight of the Conchords" director James Bobin is in production. It's called "The Muppets" (amazingly the title was not previously taken) and is scheduled for release Christmas, 2011. Along with Segal, who stars, Cinematical reports that "Glee's" Jane Lynch and Danny "Machete" Trejo have joined the lovable cast as a prison guard and prisoner, respectively.
Sounds wild, but that's nothing compared to the rumor that the Fame Monster, Lady Gaga is "eyeing the project," as they say. Strictly rumor that she will be officially involved, but what a perfect one — she even looks like a Muppet!
I'm not one to pull for Lady Gaga, but her ridiculous pageantry is probably perfect for a Muppet movie, and it might keep her from churning out exasperating club music. How many Muppet Gaga's can you find?
Lady Gaga Photos L-R; "Hello Kitty Shoot" ladygaga.com, Publicity photo Interscope Records, "Telephone Video" still, Lady Gaga photo by Derrick Santini.