"Jackass 3.5" Going Straight-to-Web Next March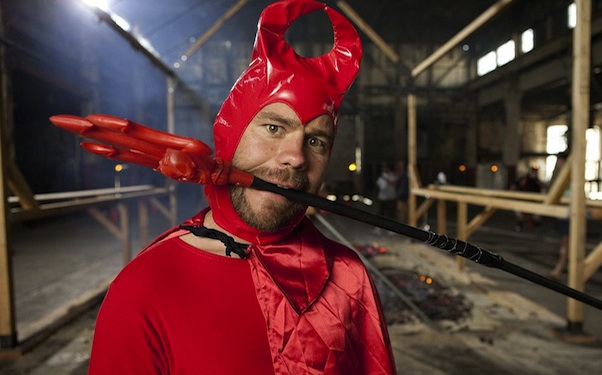 Posted by Matt Singer on
Every "Jackass" movie is supposedly the last one. But every "Jackass" movie makes a ton of money — more, in fact, than the previous installment. The latest, "Jackass 3D," has already grossed over $116 million dollars in the U.S. alone according to Box Office Mojo, nearly double the $64 million gross of the original. The films cost relatively little to make and are incredibly profitable, so here's my guess: despite all their claims that they're getting too old or they're running out of ideas there's going to be a "Jackass" until one of the movies tanks or one of the guys dies.
There's another reason why this franchise will run forever: because the films have no plots, you can release deleted scenes as entirely new movies. Between "Jackass Number Two" and "3D," Paramount released the outtake fest "Jackass 2.5," and today they announced a "Jackass 3.5" is coming as well. From the press release:
"JACKASS 3.5, which was tailor-made for launch in digital media, will feature all new content, including never-before-seen stunts, pranks and other side-splitting antics by the JACKASS crew. New stunts and antics from JACKASS 3.5 will be released online weekly and then packaged together as a feature length film distributed digitally followed by other platforms including home video."
The press release doesn't make clear exactly where you'll be able to find these webisodes or, for that matter, whether they'll be offered for free or not. But wherever and however they'll be, they'll premiere next March in weekly installments (as "Jackass 3.5.1," "3.5.2", perhaps). That release also boasts that "Jackass 2.5" was "the first digital movie released by a studio…in the first few weeks of launch, the digital property garnered over 20 million views and was the #1 title on iTunes the week it launched." The "Jackass" boys: cinematic pioneers.