Ice Cube and David O. Russell Reunite To Take On Dirty Harry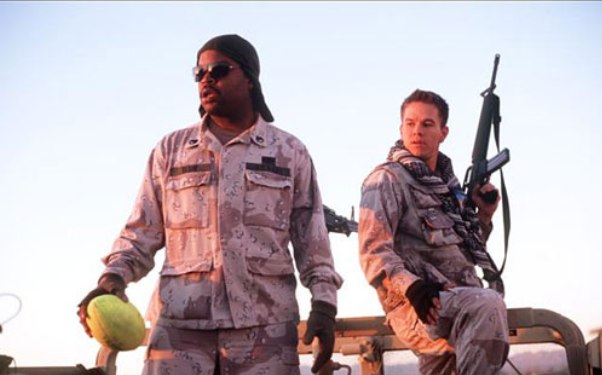 Posted by Brandon Kim on
The last time director David O. Russell and Ice Cube teamed up, the result was "Three Kings," a brilliantly entertaining film which I think may still be under-appreciated. That was 1999 and Russell hasn't followed up with anything nearly that good (though he also hasn't done much other than "I Heart Huckabees)." Ice Cube certainly hasn't earned much cred since then, but this new project that has Cube styled after Dirty Harry may be a turning point.
Deadline reports that the two are developing an "R-rated raw drama that's thematically a throwback to those 70s revenge films like the Harry Callahan movies that starred Clint Eastwood." Everyone likes an angry detective with an itchy trigger finger and sweet one liners. They're already talking franchise potential.
Russell, who also wrote the screenplay adaptation for "Three Kings," may be writing some of the untitled project though it's likely it will be a group effort. In the meantime the director just finished a film called "The Fighter" with another "Three Kings" costar — Mark Wahlberg (who, along with George Clooney made no small contribution to the success of that earlier film). Ice Cube is currently filming the first interesting thing he's been involved with in years, "playing a detective who's hot on the trail of a crooked LAPD officer at the center of a corruption scandal," in an ensemble called "Rampart," starring Sigourney Weaver, Robin Wright, Ben Foster, Woody Harrelson and Steve Buscemi.