'Hostel' and Other Hotels You Don't Want to Stay In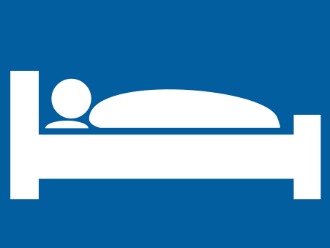 Posted by Melissa Locker on
When watching even the trailer for Eli Roth's gory pic, Hostel, my face looks like this, but I watch it over and over again, because it is an edge-of-your-seat grossfest that must be seen. And I am not alone. People across the world have seen the movie multiple times and love it. It has spawned two sequels and a dozen of copy cats. People can't get enough of Hostel. If you haven't seen it or want to watch it again and again, it is airing tonight at 8:30 p.m. ET. I'm not going to mom out and tell you that your face is going to stick like that, either.
One thing everyone who watches Hostel can agree on, though, is that they would rather turn in their International Youth Hostel card and use their Europass to sleep on the train in an entirely different country than to stay at that particular lodging. Here's the trailer for Hostel. Now, what kind of review do you think this place gets on hotels.com?
What other hotels or motels or B & Bs would you like to avoid in your travels?
Clearly no one wants to stay at Motel Hell. Well, maybe vegetarians would be okay:
Despite Alfred Hitchcock's assurance that the bed is comfortable and the Magic Fingers divine, you probably want to avoid Psycho's Bates Motel, too:
The Shining took place in a deserted ski lodge with a tragic and bloody past, so it is probably best to be avoided. Yeah, Shelley Duvall, I'm talking to you. What were you thinking?:
And we're definitely going to complain to management if they try and stick us in Room 1408:
Hostel airs tonight at 8:30 p.m. ET Saturday, Nov. 27 at 9:45 PM ET and Sunday, Nov. 28 at 2:45 AM EDT