Freaked Out "Black Swan" Music Video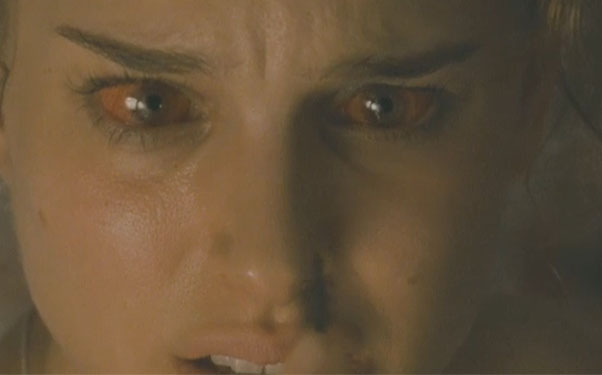 Posted by Brandon Kim on
Natalie Portman spent a year becoming an insane ballet dancer, for Darren Aronofsky's "Black Swan." Even though dancers train from birth and work for decades to hone their craft, Portman has managed to pull off a very convincing ballerina act, actually doing about 90% of the dancing herself.
This latest music teaser for the film shows more of that but it's a bit off base from the official trailer. I prefer the orchestral music and the disturbed sexuality of the latter. Here we have a gnarly club music set and glimpse what may be more of a frantic pace to Portman's spiral into craziness.
Aronofsky's go to guy, composer Clint Mansell, mentioned that his inspiration for creating the score was Tchaikovsky's original "Swan Lake." That will be a treat over the glow stick blowout that cuts in around :35 seconds in this teaser, but its intended effect — framing and emphasizing this as a horror picture on the edge, is achieved. Along with Mansell, the film features music by The Chemical Brothers, Al Tourettes, Jakes, Kavsrave, Pete Min and Sepalcure (featuring Angelica Best). [Screen Rant]
"Black Swan" hits theaters on December 3rd.