For Their Consideration: John Hawkes in "Winter's Bone"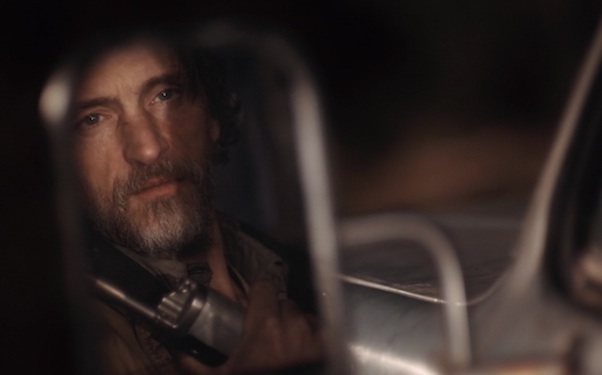 Posted by Matt Singer on
Throughout awards season, IFC.com will highlight Oscar dark horses that aren't getting the recognition they deserve for their work. For the full "For Their Consideration" archive go here.
He may have just received a nomination for Best Supporting Male from the Spirit Awards, but John Hawkes is still, sadly, considered the longest of long shots for a Best Supporting Actor nomination at the 2011 Academy Awards. The last time Movie City News polled its "Gurus o' Gold in that category, he didn't get a single vote. AwardsCircuit.com currently has him eighteenth out of twenty actors they think have a shot at the Oscar. In Contention has him even lower, listed in the "rest of the field" category, ranking him below their group of the fifteen serious contenders, which includes names like Harrison Ford for "Morning Glory." In other words, he's got a snowball in hell's chance to hear his name at the Kodak Theatre next February 27. But while his superb co-star, Jennifer Lawrence, has been garnering the lion's share of "Winter's Bone"'s Oscar buzz, its Hawkes' performance that's the best in the film, or really most films this year.
Hawkes plays Teardrop, uncle to Lawrence's 17-year-old Ree, whose father Jessup has gone missing from their home in the Ozarks. Jessup, looking at a 10-year jail sentence for cooking meth, put up the family's land as his bond and split. If he doesn't show up for his court date, Ree loses her house and her only means of keeping her catatonic mother and two younger siblings together under one roof. Ree's one chance is to find her father somewhere in the surrounding hill country. She starts with her Uncle Teardrop, Jessup's brother, but blood relation doesn't trump the community's code of silence when it comes to matters involving the police. "Don't go running after Jessup," he warns Ree. "Show or don't show, that choice is up to the one that's going to jail, not you."
I've liked Hawkes as an actor since I first saw him in 2005's "Me You and Everyone We Know." From that film, to his work in series like "Deadwood" and "Eastbound and Down," he has tended to excel at mild-mannered characters but he is ferocious as Uncle Teardrop. With ominous tattoos on his hands and face and a goatee as gnarled as the old trees that dot the landscape, he strikes an intimidating figure. In one memorable scene, he backs down a cop trying to interrogate him about Jessup's disappearance simply by eyeballing him in his pickup's rear-view. Violence seems imminent whenever Teardrop's around; it can't be a coincidence that Hawkes is almost always paired onscreen with some kind of deadly weapon, from the pistol he casually spins in his kitchen table Lazy Susan, to the rifle he keeps in his truck, to the axe he wields on another man's windshield, to the rickety old woodsplitter he confronts Ree in front of. "You have always scared me," Ree tells him after she startles him at the woodsplitter. "That's cause you're smart," he says. The man wears menace like a cologne.
But it isn't simply that Hawkes is a convincing heavy; plenty of people do that every year and don't get Oscar nominations for it. What makes his performance as Teardrop special is the way he provides near-subliminal hints of depths beneath the terrifying facade. Lawrence is the star and dominates the screentime. When Teardrop is onscreen at all, he's with Ree, and they're either talking about Jessup or looking for him. Hawkes doesn't have a lot of opportunities to express what is on his character's mind and even if he did, a man like Teardrop would never tell his niece how he was feeling. So Hawkes has to say it all with gestures: the slouch behind the wheel of his truck, the desperate way he drags on his cigarette. In "Winter's Bone"'s final scene, he tells us exactly what is going to happen to Teardrop after the film is over without uttering a single word.
Teardrop is a complex man. Cruel one moment, caring the next, he's fully aware that he's trapped by the deranged rules of the society he lives in, but totally unwilling to do anything about them. Hawkes handles the man's sides equally well, and makes every whiplash between them frighteningly real. And he manage to turn the stylized backwoods poetry of director Debra Granik's screenplay into something casual and conversational. The world of "Winter's Bone" is a harsh landscape of mangy dogs, abandoned cars, and the cold hills of Missouri. The area's so bombed out it's practically post-apocalyptic, as if a bunch of folks stumbled on the sets left standing from John Hillcoat's adaptation of "The Road" and decided to move in. You see John Hawkes in interviews and he doesn't look like the sort of the guy that place would produce. But Teardrop is.