Five Things You Need to Know About "Call of Duty: Black Ops"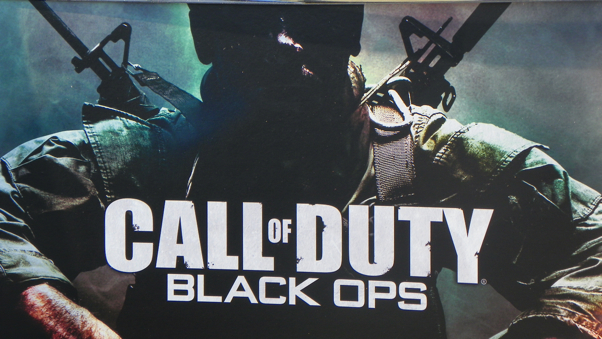 Posted by Evan Narcisse on
Ever since dev studio Infinity Ward put out "Call of Duty 4: Modern Warfare" three years ago, Activision's contemporary military first-person shooter games has electrified gamers all over the world. Prior to "Modern Warfare," the "Call of Duty" games re-visited various sides of World War II conflicts. Then, "COD4" transported gamers into a stunningly photorealistic world that had them tracking and taking out terrorists in a post 9-11 fictional construct. Sucessive games have upped the ante either in the graphics, gameplay or controversy departments so "Black Ops" has an intimidating legacy to live up to. If you're a "COD" noob, here's what you need to know.
1. No "No Russian", No Problem
Since the game came out on Tuesday, "Black Ops" has already shattered the sales record set by 2009's "Call of Duty: Modern Warfare 2." That game sold 4.7 million units at launch but the U.S. and U.K. day 1 sales numbers for "Black Ops" have been reported at 5.6 million. It's also on track to out-perform "Halo: Reach" and "Medal of Honor," too. In the first hour alone, about one million players logged onto Xbox Live to play the game online. Guess they were excited, huh?
2. Deep Cover
The single-player campaign for the new "Call of Duty" unspools a fictional account of the birth of the "Black Ops" program, which specializes in fully deniable military actions done in secret. The plot follows several characters as they skirmish in Vietnam, Russia, Cuba and other politically sensitive hotspots. A paranoid plot about a biological weapon conspiracy loosely ties the missions together, but mostly it's about globe-hopping and terminating bad guys with extreme prejudice.
3. Ich Bin Ein Zombie-Killer
Like many a game of late, "Black Ops" lets players face off against hordes of the undead. In fact, developer Treyarch introduced zombies in "Call of Duty: World at War," the last game in the series that they made. Unlike many games of late, the characters blowing holes into the re-animated corpses are John Francis Kennedy, Richard Nixon, Fidel Castro and Robert McNamara. The mode in question obviously isn't as deadly serious as the single-player stuff in "Black Ops." And, if zombies make everything better, then killing them as iconic Cold War heads-of-state just makes this game presidentially better.
4. Coming at You in 3D
Unlike some of this year's other high-profile releases–like "Halo: Reach," "Medal of Honor" or "Fallout: New Vegas"–"Black Ops" ships with full support for 3DTVs. If you're one of the few, the proud who own a fancy, added-depth flatscreen, that means you can enjoy the entirety of the single-player and multiplayer content with all manner of blood, snow and shrapnel flying right at your face. In particular, the enhanced multilayer visuals are of note in the various multiplayer modes because what happens on the screen when you're playing against other humans isn't scripted in advance.
5. Basic Training
Speaking of multiplayer, "Black Ops" offers several new modes designed with both "COD" veterans and ew recruits in mind. For those dipping their toes into the ultra-competitive waters of online firefights for the first time, the new Combat Training mode puts you in one of the multiplayer environments and populates it with AI-controlled enemies so you can practice your skills before going up against other players. If you already know the basics and want new challenges, players can dare each other with variable mission types in the new Wager Matches. You can put up some CODpoints (the game's fake money) as a stake and bet on the successful outcome of a mission. Meet the objectives and you're that much closer to buying sweet new rides or even deadly weapons. Finally, in one of the most technologically impressive aspects of the game, every online game is being recorded and you'll be able edit and share a video of a play session with other "Black Ops" enthusiasts.