Exclusive Premiere: Husky Rescue's "Fast Lane"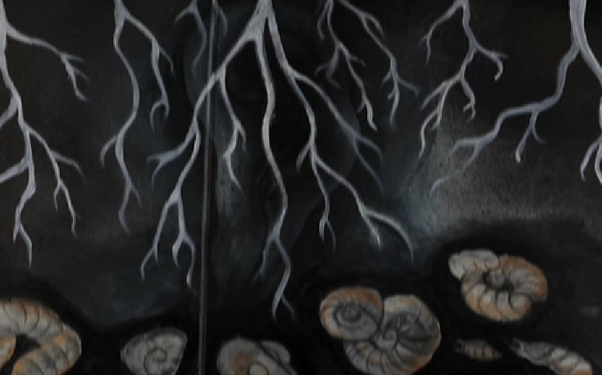 Posted by Brandon Kim on
Finnish band Husky Rescue was inspired to make their third album "Ship of Light" after songwriter Marko Nyberg was captivated by a UFO sighting near his home in Helsinki. They used a diverse array of instruments on the album from the bizarre Memorymoog, a device from the early '80s, to a pieces-of-wood-on-a-string noisemaker, a contraption of considerably more ancient origins (used to ward off evil spirits). Their Swedish sound engineer noted to the band, "your drums sound shit, but you know it." That should tell you a bit about their studio approach.
This video for "Fast Lane" pits the mind against visual spectacle in what seems to be one long take of an animated back drop. Directed by, Antony Bentley, there is no digital tampering — all the trickery is hand made. Once you see it through, it's quite clear what's being done, but there are still visually confounding elements — especially where this roller stops and then reverses over inexplicably new terrain where no edit is detectable.
"Ship of Light" is out now on Catskills Records.