Exclusive: Mt. Desolation "State of Our Affairs" Acoustic Session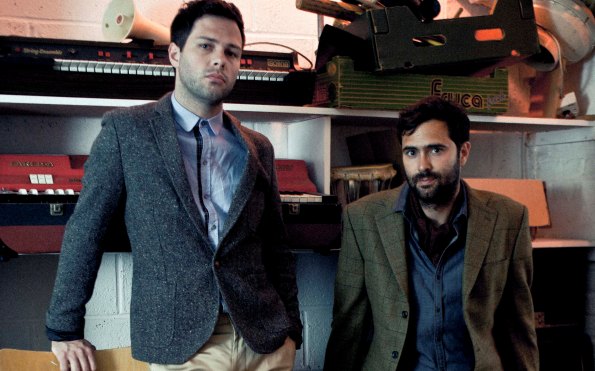 Posted by Brandon Kim on
One rainy night in Dublin, Tim Rice Oxley and Jesse Quin (of the band Keane) hatched a Guinness fuelled plot to make a country record whist warming themselves by hearth. The result is the cheerily named, Mt. Desolation, the name taken from Kerouac's "The Dharma Bums." It's a country-tinged pop album that you may not expect to come from a couple Englishmen tossing back pints in Ireland, though it wouldn't be the first time. With Emery Dobyns (Noah & The Whale, Patti Smith) at the console, they recorded most of the album live with guitars, vibes, banjo, piano and a drummer named Fimbo who's normally a farmer. Shire-country pop.
Guest players like The Killers' Ronnie Vannucci and Mumford & Sons' Country Winston lend a hand as does Noah & The Whale's Tom Fiddle Hobden, on fiddle. Though much about Mt. Desolation is fairly upbeat, it was the restrained, somber ballad, "State of Our Affairs," that started them off. Here's Tim and Jesse playing an acoustic version of the song:
And check out the full band performing in a proper hall. Mt. Desolation's self titled debut released on October 19th, through Cherrytree/Interscope Records.