Eli Roth's "Clown" Proves "Grindhouse"'s Cinematic Legacy is No Joke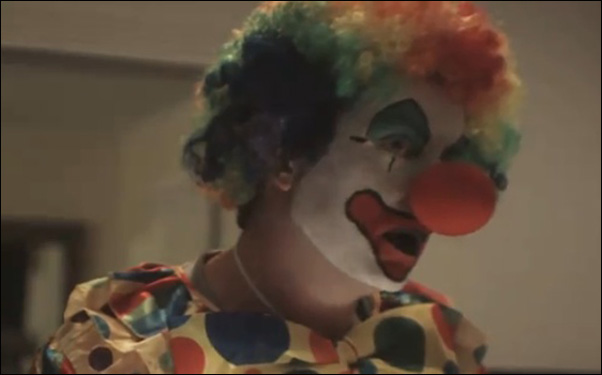 Posted by Stephen Saito on
It was no small irony this past September when "Machete" matched the box office of the film that produced it, "Grindhouse," despite the fact that "Machete" cost nearly $60 million less to produce. Although its reputation as an actual film has only grown since its infamous debut, Quentin Tarantino and Robert Rodriguez's epic exploitation double bill that was intended to pay tribute to the films of their youth may have inadvertently stumbled into an even more prominent place in film history, shaping how films get made in the future by making the faux trailer, once a closed-ended what if of the Internet, into only the start of the development process for turning it into a feature.
While Edgar Wright and Rob Zombie have insisted they will never turn their teasers for "Don't!" and "Werewolf Women of the SS" into full-length films, word spread over the summer that Eli Roth is already at work on a script for "Thanksgiving," the homage to '80s slasher films that takes full advantage of the carving opportunities on Turkey Day. However, in the meantime, Roth took a page out of the "Grindhouse" playbook to introduce "Clown" to both financiers and the world in October, debuting a trailer made by music video director Jon Watts and writer C.D. Ford that got the duo meetings in Hollywood:
Now, Watts and Ford have a deal to make the other 87 minutes, detailing how a suburban dad who can't get the clown makeup off his face turns into a homicidal maniac, with Roth serving as an executive producer on the independent film. But despite the fact that "Clown" has no direct connection to "Grindhouse," there's no doubt that it had an influence beyond the wink of including Tarantino as an executive producer and Roth as the director on the "Clown" trailer. Proving its effectiveness with an audience first was a key part of getting "Machete" made and also had a huge impact on "Hobo With a Shotgun," the winner of a SXSW contest to find the best fake "Grindhouse" trailer in 2007 that since went onto become a feature starring Rutger Hauer which is due out next year. Both the original teaser and the Hauer-enhanced version are below, proving "Grindhouse" to be one of the least likely franchises ever forged.
Trailer for the full-length feature due out in 2011: