"30 For 30" and the Role of Money In Modern Sports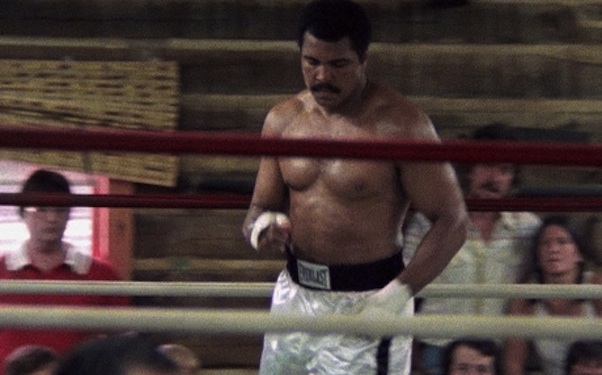 Posted by Matt Singer on
By the time its final episode premieres on December 11, "30 for 30" will have aired thirty films on the last thirty years of sports. Nine were about football, six about baseball, five about basketball, two about boxing, two about running, and one each about BMX, hockey, NASCAR, rugby, soccer, and tennis. The series, designed to celebrate ESPN's thirtieth anniversary, featured the work of thirty different directors, but through its entire range of filmmakers and topics, one theme dominated the year of "30 for 30": money's insidious effect on the purity of sports.
Consider its very first episode, "King's Ransom," about the trade of Wayne Gretzky from the Edmonton Oilers to the Los Angeles Kings. The Oilers' motivation? Money. Or "The Two Escobars," about the destructive impact of drug money on the Columbian national soccer. The pursuit of money was the obvious subject of some of the films, like "Small Potatoes: Who Killed the USFL?" about the life and death of an upstart spring football league laid low by Donald Trump and his quixotic need to compete directly with the NFL. But the topic even bubbled below the surface of episodes not explicitly about financial matters, like "No Crossover: The Trial of Allen Iverson," about the race and class issues that swirled around Iverson's legal battle after a bowling alley brawl in 1993.
"30 for 30" was initially conceived by ESPN's "Sports Guy" columnist Bill Simmons. Simmons is a lifelong Red Sox fan, and if there's one thing Red Sox fans knew well, at least until a few years ago, it was the pernicious role money plays in sports. Sox fans didn't attribute 86 years of heartache to bad teams. They blamed it on the "Curse of the Bambino," after the owner of the Sox sold their best player, Babe Ruth, to the New York Yankees for $125,000. So many of the "30 for 30" — and nearly all of the best ones — speak to the core values in the story of the Curse: greed, loyalty, and community. For instance:
Muhammad and Larry (Albert Maysles and Bradley Kaplan) – The story of Muhammad Ali and Larry Holmes' fight in Las Vegas on October 2, 1980. The 38-year-old Ali was retired for a year, out of shape, and already visibly slowing down when he was offered a title shot against Holmes. So why'd he take the fight? "Money. That's all it was, money. Greed." says Wali Muhammad, Ali's assistant trainer for the fight. The epic tragedy that follows plays like the sad epilogue to the classic Ali documentary "When We Were Kings." An $8 million dollar purse got Ali into the fight. Poor advice, stubborn pride and Ali's refusal to go down turned it into a beating that, according to some talking heads in the film, had permanent consequences on his health. One of those talking heads is Dr. Ferdie Pacheco, the fight doctor who finally quit Ali's camp before the Holmes bout after years of urging him to retire. By contrasting the indignant, defiant Pacheco with the remorseful Muhammad, Mayles and Kaplan explore two differing definitions of the word loyalty.
Straight Outta L.A. (Ice Cube) – The Oakland Raiders move to Los Angeles and help inspire the style and swagger of the gangster rap movement. Another study of loyalty, this one loaded with dramatic irony: Los Angeles delights in the arrival of the Raiders from Oakland, never realizing that if the team cared so little about one community that they would leave it for "greener" pastures, they might do it again. Though Cube himself remains loyal to the Raiders and insists they'll always be L.A.'s team, owner Al Davis demonstrates no loyalty to either city, only to himself and his dream of making lots of money selling luxury suites in his own stadium. Designed as a nostalgic celebration of Los Angeles history, the film works more effectively as a melancholic look at what it means to be a fan of a team that is more interested in itself than its hometown.
The Best That Never Was (Jonathan Hock) – One of the best high school athletes of all time, Philadephia, Mississippi's Marcus Dupree, fails to live up to his potential. Like Ali, Dupree surrounded himself with bad advisers, and as a result, his story plays like the Bizarro universe version of "The Blind Side." Instead of a man who discovers a talent for football he never knew he had under the care of protective, nurturing guardians, Dupree, drunk with his own gifts, gets exploited by greedy or ignorant agents, and blows his chance in part by listening to his own hype and looking for the quick buck. Hock depicts the world of big-time college football as a minefield of temptation, where recruiters and coaches ply teenagers with sacks of cash or free cars. A cautionary tale of talent unfulfilled and personal redemption (unfulfilled talent with our without the redemption was another common theme on "30 for 30," appearing in "Without Bias" and "Guru of Go" about the deaths of college basketball superstars Len Bias and Hank Gathers, and "Into the Wind" about amputee Terry Fox's inspirational run across Canada to raise money for cancer research).
"30 for 30" has petered out a bit down the stretch. A few scheduled films weren't done in time, most notably Alex Gibney's portrait of infamous Chicago Cubs fan Steve Bartman, and their replacements were mostly puff pieces produced by self-serving corporate entities. Some movies, like John Singleton's lightweight portrait of disgraced track and field star Marion Jones, missed the mark. And one could argue it's a bit hypocritical for a network that regularly features segments like "Coors Light Cold Hard Facts" and the "Budweiser Hot Seat" to decry the role of money in sports. But despite all that, the series maintained a consistently high level of quality, and you don't have to be a sports fan to appreciate the risk ESPN took when it gave so much airtime and creative freedom to so many filmmakers at a time when "reality" has replaced "documentary" as the dominant nonfiction mode on TV. I suspect that in the future we'll talk about this series the way grad school professors talk about the old "CBS Reports:" as a landmark in the history of the documentary on television.
"30 For 30: Volume 1," containing the first fifteen films in the series including "Muhammad and Larry" and "Straight Outta L.A.," will be available on DVD on December 7.