Building "Tiny Furniture" With Lena Dunham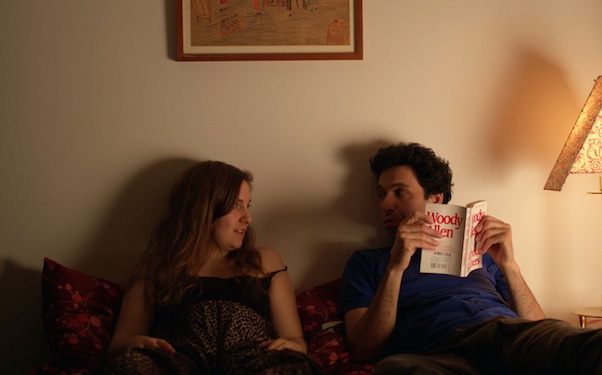 Posted by Matt Singer on
One of the biggest winners at the 2010 South by Southwest Film Festival was Lena Dunham's "Tiny Furniture," an appealing self-portrait about a girl fresh out of college (played by Dunham) who moves back in with her mother (played by Dunham's real-life mother, Laurie Simmons) and younger sister (played by Dunham's real-life sister, Grace) in their loft in Tribeca (played by Dunham's family's real-life home). "Tiny Furniture" went on to win SXSW '10's jury prize for Best Narrative Feature, and helped Dunham score a gig producing a new television series with Judd Apatow for HBO. But back at SXSW, when this interview was conducted, "Tiny Furniture" was just a tiny movie I'd admired at the festival and wanted to know more about. Dunham kept referring to the film as "semiautobiographical" and curiosity compelled me to ask her to to run down all the different connections between her lives on and off screen. After rattling them off she confessed "So I guess semiautobiographical is kind of a lie." The tag may be a lie, but the film definitely exposes some bittersweet truths about post-college life.
Here's our interview with Dunham and her co-stars Alex Karpovsky and David Call:
"Tiny Furniture" is now playing in limited release. It will be available through Video On Demand on November 26.