5 Ways To Make Poor Decisions With Todd Margaret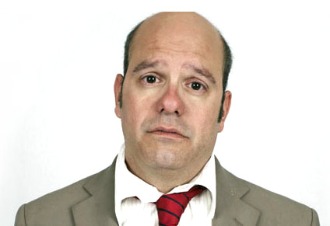 Posted by Melissa Locker on
Oh, Todd Margaret. In his new series for IFC, The Increasingly Poor Decisions of Todd Margaret, David Cross shows just how far one man can fall based on his own ability to make really really bad choices. Still, Todd Margaret is an executive at a top company!* He runs the London office of a multi-national corporation!* He is about to launch a new brand of energy drinks into a previously untapped market!* His parents must be so proud.* Want to make YOUR parents proud? No problem. With a little help from IFC, you to can make poor decisions just like Todd Margaret. (*Results Not Typical)
Here are 5 Ways to Make Poor Decisions with Todd Margaret:
Need help making a Poor Decision? There's an app for that. Let your iPhone guide you to the poorest decision with the Poor Decisions app on iTunes. Unlike a lot of poor decisions in life, the Poor Decisions App won't cost you anything: Not money, dignity, or the respect of your in laws. Simply download the free app and start making Poor Decisions about guys, girls, sex, work, food, travel, fashion and manners.
Sign up with Miso, watch Todd Margaret on IFC, unlock Poor Decisions and Thunder Muscle badges on Miso. It would be a poor decision not to play.
Follow @IFCtv for updates and tell us your #poordecisions. You have to live with your poor decisions, we just have to re-tweet them.
Put those late night shenanigans to good use! Follow IFC on Foursquare (have you seen our Always On, Slightly Off Guide to America?) and check-in to get the Poor Decisions badge. Don't forget to follow our profile and check in while you make your Poor Decisions.
Don't forget you can get even more Poor Decisions content on Buzzfeed. It's a veritable repository of bad ideas and wrong choices. What kind of Poor Decisions can you find on Buzzfeed? Stuff like this Juggalo Buffet:
The Poorest Decision you could make is to not watch The Increasingly Poor Decisions of Todd Margaret on IFC. New episodes air Fridays at 10 p.m. ET with encores performances Tuesdays at 11 p.m. ET.