What to Watch on IFC: October 4-October 10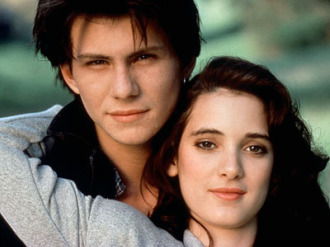 Posted by Melissa Locker on
Fall is here, the weather is getting a serious nip in the air, and the rain is getting biblical. If by "biblical" you mean, Seattle like. October has some treats and some tricks. We started Indie Screams, showing your favorite horror films through out the month of August. In conjunction with it, we have an Indie Screams trivia contest running on Twitter. And of course The Increasingly Poor Decisions of Todd Margaret premiered on October 1. Miss it? Check the schedule for showings.
Here's what to watch this week on IFC:
Monday
Watch Freaks & Geeks live with IFC and Matt Singer. Tonight we'll be discussing Dead Dogs and Gym Teachers. Tune into IFC at 11 p.m. ET and head to either ustream.tv or IFC Live and join the conversation.
Tuesday
In IFC's original series 360 Sessions, we travel along with the band The Hours (ex-Joe Strummer, Mescaleros) as they tour the UK playing in radio stations and performing their songs for us. Tune in at 9:30 p.m. ET.
Wednesday
Indie Screams continues through October. Tonight we're showing Robert Rodriguez's From Dusk Til Dawn at midnight. It stars Quentin Tarantino, George Clooney and a snake charming Salma Hayak
Thursday
Ever wanted to see Harvey Keitel naked? Now's your chance. Bad Lieutenant airs at 10:30 p.m.
Friday
Will Todd succeed in his new role as head of the London office? Short answer: No. Find out the long answer when an all new episode of The Increasingly Poor Decisions of Todd Margaret starts at 10 p.m. ET.
Saturday
Saturday morning cartoons are back when Hayao Miyazaki's Howl's Movie Castle airs at 9:05 a.m. ET. It is based on the excellent young adult novel of the same name by Diana Wynn Jones, but the movie is classic Miyazaki with a girl under a spell, a heartless wizard, and magical creatures everywhere. It also airs at the more civilized 2:30 p.m. ET.
Sunday
While you could spend your Sunday with the Bluths (Arrested Development mini-marathon airs from noon E.T. to 3 p.m. ET) wouldn't you rather spend the day with the cool kids? Heathers hits IFC like a red croquet ball at 8:30 p.m. ET.