What to Watch on IFC: October 18-October 24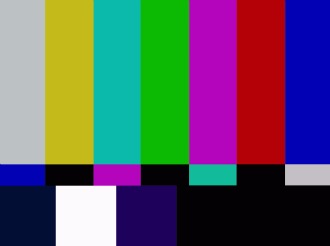 Posted by Melissa Locker on
Do you hate Mondays? I bet you like lasagna, too. And maybe you have an enemy named Nermal? You're not alone. Here at IFC we are working hard to make everyday less like Monday and more like Sunday when the comics are in color and The Whitest Kids U'Know are taking over your television set.
So what's on the schedule this week? Well, Indie Screams continues throughout the month of October. Every weeknight at midnight (eastern) we will do our best to scare the pants off of you. To help celebrate the spooky season, we are playing horror film trivia every day at 2 p.m. ET on Twitter. Adding to the exciting schedule, each Friday we have a brand new episode of The Increasingly Poor Decisions of Todd Margaret (a show Salon called the best pilot of the fall season) and we're still showing Judd Apatow's Freaks & Geeks. So even if Mondays aren't your cup of tea, the rest of the week is looking pretty good.
Here's what to watch this week:
Monday
Watch Monty Python: Live at the Hollywood Bowl at 8:25 p.m. ET. It's a collection of hilarious skits and some of the most famous of the Pythoners bits filmed live in Los Angeles in 1982. Need a reminder of the classic routines of Graham Chapman, John Cleese, Terry Gilliam, Eric Idle, Terry Jones and Michael Palin? Here are our five favorite Monty Python sketches.
Tuesday
As part of Indie Screams we are showing Broken Lizard's Club Dread at midnight (eastern). While it's no Evil Dead 2, our love of Broken Lizard's comedic horror spoof is well documented. (Go ahead and read it, we'll wait.) If you missed it the last time we showed the film, now is your chance to know what we mean when we say, "PEEN-A-LOPE".
Wednesday
Um, demon-possessed big rigs? We're so there. Watch Stephen King's directorial debut as he tackles cranky semi trucks in Maximum Overdrive at midnight.
Thursday
Please step away from the hamburger. We're showing Richard Linklater's interpretation of Eric Schlosser's Fast Food Nation at 8 p.m. ET. The all-star cast (Ethan Hawke! Greg Kinnear! Patricia Arquette!) helps put a pretty face on the ugly side underbelly of America's love of quick serve restaurants and Happy Meals.
Friday
It's Todd Margaret Day! Catch the fourth installment of The Increasingly Poor Decisions of Todd Margaret and witness his magical ability to make the worst possible choice in every scenario. Then stick around to watch Man vs. Mutant in Wes Craven's The Hills Have Eyes 2.
Saturday
Mind your ears and your money, we're showing Reservoir Dogs at 8 p.m. ET. Even if you have seen it before, watch again because maybe this time you can figure out what the heck is in that briefcase.
Sunday
Guillermo Del Toro's dark fairytale Pan's Labyrinth is not for the kiddies. However it is for anyone who loves the lush, strange, and phantasmagorical. The movie follows a young girl and her strange journeys in a magical world set against the backdrop of the Spanish Civil War. The movie airs at 8:15 p.m. ET.