The Subject of "127 Hours" On How Not to Faint At His Movie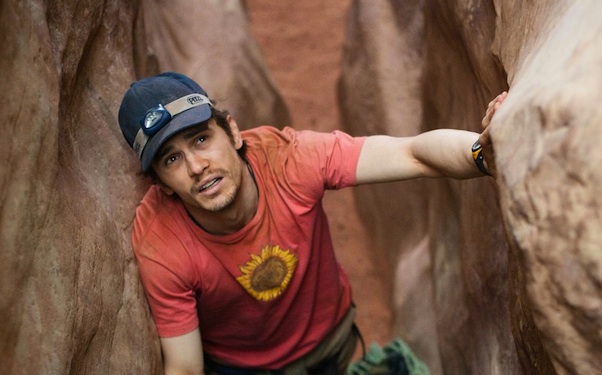 Posted by Matt Singer on
If you start to feel faint watching Danny Boyle's "127 Hours," which opens in theaters next Friday, first of all, you're not alone. As reported by Deadline, a couple people passed out at a preview screening at Pixar last week. Vulture asked the film's subject, outdoorsman extraordinaire Aron Ralston, what people should do if they're feeling woozy at his movie. Thankfully his response wasn't, "Dude, I performed surgery on myself. You can't watch a little stage blood for two minutes? Suck it up, cupcakes." Here's what he had to say:
"Stay seated. It's okay if you're in your seat and you feel like you need to pass out for a few seconds. It only becomes dangerous if you decide you need to leave the theater and you stand up and then you're falling from a standing position."
This is excellent advice. When I was in college and programming the on campus movies at my alma mater, we once had someone faint during a midnight screening of "The Exorcist." He didn't heed Ralston's advice and when he started to feel sick he got up and tried to leave the theater. What happened? He fell, hit his head, and paramedics had to come to help him. So while your urge might be to run, possibly while screaming and crying, from the thing that's upsetting you, your best bet is to just close your eyes and take some deep breaths.
I asked Boyle and star James Franco about whether they take the fact that a couple of people passed out at their movie as a sign they went too far or that they did exactly what they set at to do at the "127 Hours" press junket. We'll have their responses when my video interview with them goes up next week.