The 2010 Gotham Awards Nominations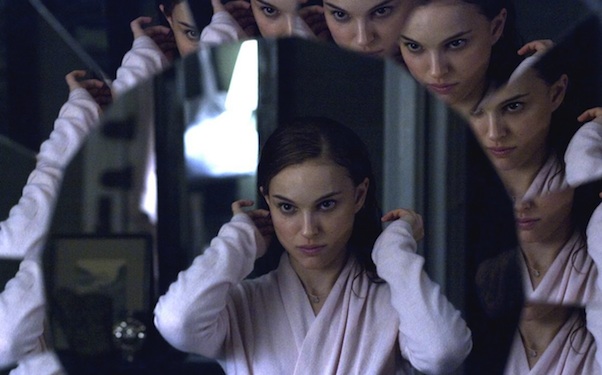 Posted by Matt Singer on
Are you ready for awards season? Well too bad, because it officially started today with the announcement of the nominees for the 20th annual Gotham Independent Film Awards. The best movies of the year determined in mid-October? That's how the Gotham Awards rolls…and the (very strong batch of) nominees are:
Best Feature
"Black Swan" by Darren Aronofsky
"Blue Valentine" by Derek Cianfrance
"The Kids Are All Right" by Lisa Cholodenko
"Let Me In" by Matt Reeves
"Winter's Bone" by Debra Granik
Best Documentary
"12th & Delaware" by Heidi Ewing and Rachel Grady
"Inside Job" by Charles Ferguson
"The Oath" by Laura Poitras
"Public Speaking" by Martin Scorsese
"Sweetgrass" by Lucien Castai
Best Ensemble Performance
"The Kids Are All Right"
"Life During Wartime"
"Please Give"
"Tiny Furniture"
"Winter's Bone"
Breakthrough Director
John Wells for "The Company Men"
Kevin Asch for "Holy Rollers"
Glenn Ficarra and John Requa for "I Love You Phillip Morris"
Tanya Hamilton for "Night Catches Us"
Lena Dunham for "Tiny Furniture"
Breakthrough Actor
Prince Adu in "Prince of Broadway"
Ronald Bronstein in "Daddy Longlegs"
Greta Gerwig in "Greenberg"
Jennifer Lawrence in "Winter's Bone"
John Ortiz in "Jack Goes Boating"
Best Film Not Playing at a Theater Near You
"Kati with an i" by Robert Greene, director
"Littlerock" by Mike Ott
"On Coal River" by Francine Cavanaugh and Adams Wood
"Summer Pasture" by Lynn True and Nelson Walker
"The Wolf Knife" by Laurel Nakadate
There's definitely a few surprises, though probably none bigger than a Best Feature nod for "Let Me In," the American remake of the cult Swedish vampire film, which has gotten decent but not outstanding reviews and struggled at the box office. Plus there's a Martin Scorsese doc nominated, but it isn't the one that played at the New York Film Festival (that would be "A Letter to Elia"). According to Deadline, "Public Speaking," about "New York writer Fran Lebowitz, her worldview and experiences," premieres on HBO in November. I do love that the Gothams have a "Best Film Not Playing at Theater Near You Award" when most of these films aren't playing at a theater near you and won't for many months, if ever. But that's great; they're shining a light on some deserving and hard-to-find films. A few, like the powerful documentary "The Oath", are already available on Netflix Watch Instantly.
The winners will be announced on Monday, November 29th, where Robert Duvall, Hilary Swank, Darren Aronofsky (also nominated for his "Black Swan" — frontrunner?), and Focus Features CEO James Schamus will also receive career tributes.