The Best of Brian De Palma (Feel Free to Argue)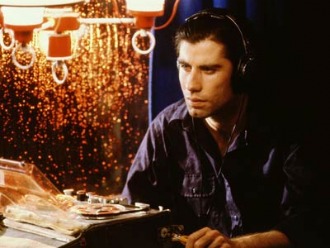 Posted by Melissa Locker on
Brian De Palma's tense thriller Blow Out airs at 8 p.m. ET tonight. It stars John Travolta as a sound man who stumbles upon what he believes is a murder, only no one believes him. Brian De Palma's skillful direction enhances the intrigue without being overpowering. He let's John Travolta shine as an actor while still pushing the boundaries of movie making. De Palma's skill is in aiming for over-the-top film making, but tempering it with skilled editing and strong stories.
Brian De Palma manages to competently direct movies as varied as Obsession, Bonfire of the Vanities, and Snake Eyes, but it's in his psychological thrillers that his skills really shine. There are few directors who would dare to try to pick up Alfred Hitchcock's mantle, but in Body Double, De Palma gives an excellent effort. Before Blow Out airs we are taking a quick look at the best films in Brian De Palma's body of work. Disagree? Head to the comments and tell us what movie you think belongs on the list.
Scarface may not be exactly historically accurate, but accuracy doesn't translate to awesome anyway and there is little doubt that Scarface is awesome. Under De Palma's directorial vision and Al Pacino's acting skills, Tony Montana became the quintessential portrait of a frightening drug dealer with a disastrously violent ambitious streak. De Palma manages to slip in some social commentary, but it doesn't stand a chance next to the Girls! Drugs! Guns!:
Body Double is a stylish and sexy story that is classic De Palma. It's a near-Hitchcockian thriller with yet another murder that no one but the main character quite believes happened. The story evokes Hitchcock's Rear Window if Grace Kelly was a porn star:
Brian De Palma's Carrie is based on the novel by Stephen King, but under De Palma's direction the film became a masterpiece of anxiety, tension and horror. It also features a young John Travolta in his first motion picture role. So we have De Palma to thank for Look Who's Talking:
We've already talked about our love of Blow Out here, but here's the trailer anyway because it definitely deserves a spot on the list of the best of Brian De Palma's films:
Starring Kevin Costner, Robert De Niro, Andy Garcia, and Sean Connery The Untouchables is De Palma's ode to Chicagoland gangsters. The superb performances by the actors under De Palma's direction offers up a beautiful raunchy and rough portrait of Chicago in the Prohibition era. The Ennio Morricone score doesn't hurt either.
Blow Out airs on IFC tonight at 8 p.m. ET