Super Collective, Gayngs: Fools or Geniuses?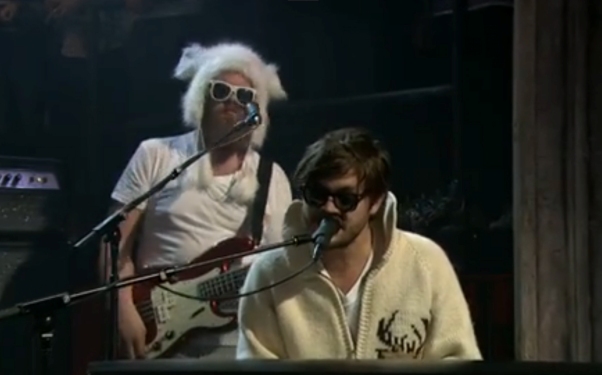 Posted by Brandon Kim on
It seems to me that we are in the midst of a resurgence of smooth, but then, I may just be projecting, hard to tell. It's clear though that growing numbers of 30 somethings and late 20 somethings fully embrace the smooth/lite/yacht rock sounds of the late 70's and early 80's. The Doobie Brothers, Hall and Oates, Christopher Cross.
A selection of the 20-some musicians that make up the smooth collective, Gayngs, lead by Ryan Olson and Bon Iver's Justin Vernon, played Fallon the other night. I can't quite decide if they are fools or geniuses. I think if they just ditched the interminable autotune earsore, they'd be the latter. See for yourself, and stop by Daytrotter for their cover of Sade's, "By Your Side."
(Just jump to 3:10)