Spice Up Life (Or is it a Dream?) With the "Inception" Button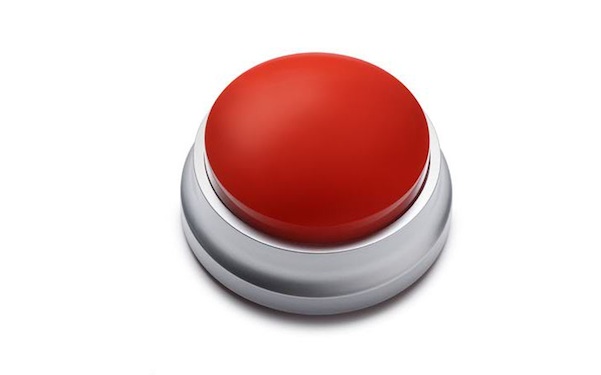 Posted by Matt Singer on
One of our IFC.com contributors, R. Emmet Sweeney made my night yesterday when he showed me this webpage while we were flipping back and forth between Game 1 of the World Series and the Arnold Schwarzenegger movie "Red Heat." He'd seen it on Twitter, probably after it was posted by Cinematical, who seem to have found it first. It's the "Inception" Button, and it's amazing. Here's how it works.
Head over to Dave Pedu's website where you'll find a button like the one above. Click it you'll hear the iconic drone from Hans Zimmer's score to last summer's mega-hit "Inception." Then clear your schedule for about two hours because you'll need at least that much time to play with it while you say extremely dramatic things ("If we miss this kick…we die." BWAAAAAAAAOOOOOWWWWW!) or extremely undramatic things ("This toothpick tastes terrible." BWAAAAAAAAOOOOOWWWWW!). It spices up every conversation and even works with other movies. We found ourselves punctuating Arnold's "Red Heat" one-liners (" I do not want to touch his ass. I want to make him talk!" BWAAAAAAAAOOOOOWWWWW!) and turning down the volume completely during the chase scenes so we could create our own "Inception" Button-based score.
It's basically the best website ever made. Now I just need an "Inception" Button app for my Droid so I can take it wherever I go. Enjoy. BWAAAAAAAAOOOOOWWWWW!