Soundtracks: Danny Boyle's "127 Hours"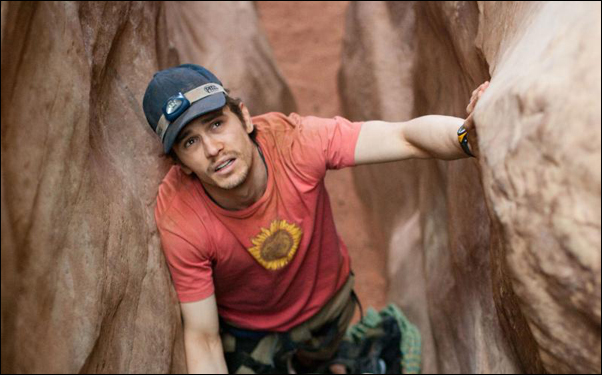 Posted by Brandon Kim on
Soundtrack details for Danny Boyle's grim survival film, "127 Hours" are out and it features one of the smoothest songs ever written, Bill Withers' "Lovely Day." It might help combat the nausea and fainting spells the film is reported to induce.
Built around "Slumdog Millionaire" composer, A.R. Rahman's, original scores, including a Dido / A.R. Rahman collaboration, there are also tracks by Free Blood (the same song in the film's trailer) Esther Phillips, Chopin, and an overly climactic song by Sigur Ros — which plays during the film's climax.
"127 Hours" opens November 5th, with the soundtrack available digitally on November 2nd and physically on November 22nd. In the meantime, have a lovely day:

Bill Withers — "Lovely Day"

Sigur Ros — "Festival"

Free Blood — "Never Hear Surf Music Again"
"127 Hours" full track list.
1. "Never Hear Surf Music Again" – Free Blood
2. "The Canyon" – A.R. Rahman
3. "Liberation Begins" – A.R. Rahman
4. "Touch of the Sun" – A.R. Rahman
5. "Lovely Day" – Bill Withers
6. "Nocturne in E flat major, Op. 9, No. 2" — Frédéric Chopin
7. "Ca Plane Pour Moi" – Plastic Bertrand
8. "Liberation In A Dream" – A.R. Rahman
9. "If You Love Me (Really Love Me)" – Esther Phillips
10. "Acid Darbari" – A.R. Rahman
11. "R.I.P." – A.R. Rahman
12. "Liberation" – A.R. Rahman
13. "Festival" – Sigur Ros
14. "If I Rise" – Dido / A.R. Rahman
[The Playlist]