"Sims" Creator To Debut Crowd-Sourced, Choose-Your-Own-Adventure TV Show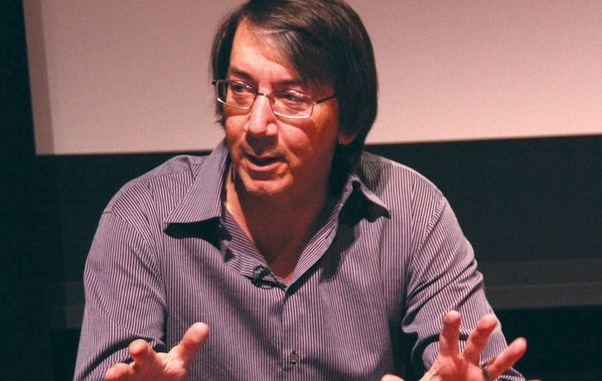 Posted by Evan Narcisse on
The man who showed us the glee in forbidding little virtual people from peeing is bringing his game design philosophy to cable television, thanks to a new partnership with Current TV. Will Wright, creator of the "Sims," "Sim City" and "Spore" will be co-producing a new program's called "Bar Karma" for the Al Gore-founded channel. The series will craft the episodes' plots according to input from the audience. The network's official press release reads:
Anchored by technology that Wright has developed exclusively for Current TV, the series, tentatively titled Bar Karma, will enlist viewers to join an online global community at a special web destination entitled, "Current TV's Creation Studios." At this virtual television studio, users will participate in the development of all creative and technical aspects of production and communicate directly with the producers of the show.
Current has also signed Albie Hecht, former President of Spike TV and President of
Entertainment at Nickelodeon, who has served as Wright's co-creator on the
project and will executive produce the series, with his digital entertainment studio
Worldwide Biggies serving as the show's production company. David Cohn, former
General Manager of MTV2, will serve as executive in charge for the network.

"Bar Karma is a culmination of over a year's work and I am very excited to see the results as we join together not only gamers and television viewers, but actually create a community that will be empowered with a professional production team," stated Will Wright. "To develop and lead an initiative like this fulfills a long held passion for television, and I am thrilled that Current would provide the resources and creative support to bring this to air."

"I have always been excited by innovation and what we are creating is unlike anything on
television," stated Albie Hecht of Worldwide Biggies. "The technology that Will has invented empowers viewers to participate, but also provides direct communication to me and my production team. We will be taking our cues from the viewers, working with them and then quickly producing high quality, original content. This is truly a paradigm-changing project that will showcase the creativity of the general public in shaping a television series."
Want to know this crazy idea is going to work? More details from the press relase:
Bar Karma will be comprised of four key production stages:

STEP 1 – JOINING – Viewers will log on to "Current TV's Creation Studios" at
www.current.com/barkarma through their computers and mobile devices and join the online community.

STEP 2 – CREATING – Viewers will submit potential story ideas on an ongoing basis. Each week the show producers will provide the viewing community with a rough outline for the upcoming episode. Viewers will then have the ability to create various storyboards of unlimited plot possibilities.

STEP 3 – VOTING – Viewers will browse, comment and merge various ideas for the episode. Final proposals will then be reviewed and voted on.

STEP 4 – PRODUCING – After the final storyboard is selected by the community, Hecht and Worldwide Biggies will adapt, shoot, produce and edit the winning storyline into a 30-minute television episode.
Will Wright's video games have been all been about the relationship between choice and influence. The legendary game designer's most famous creation came in the form of "The Sims," where players exerted god-like control over when and how virtual people get to meet their needs and aspirations. "The Sims" blends the roleplay of a Barbie dollhouse with ever more complex psychological modeling to create tiny little universes where surprisingly emergent storylines and behaviors could play out. Two years ago, Wright's focus expanded with "Spore," where you grew single-celled organisms into infinitely customizable lifeforms that you evolved to the point where they could go into outer space.
So, even though it sounds like a cross between the core concept of "Project Greenlight" and the call-in mechanic from "American Idol," "Bar Karma" still implements ideas that have run through Wright's work since its earliest days. Those ideas have made him a superstar game designer but it remains to be seen if they'll make him as successful on cable TV. "Bar Karma" is tentatively scheduled for the first quarter of 2011.