Behind the Look of Sharon Jones & The Dap-Kings, "Game Gets Old: the Trilogy"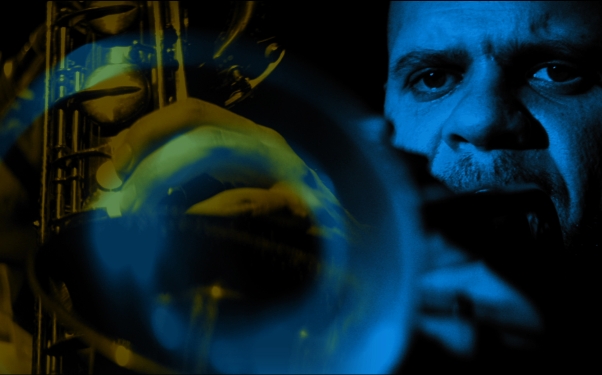 Posted by Brandon Kim on
Director Philip Di Fiore has a love for old Blue Note Records cover art and photographs. He felt they created their own universe and he "wanted to see that universe move."
That's exactly what he did with a three-part short film for Sharon Jones & The Dap-Kings called "Game Gets Old: the Trilogy." It looks (and sounds) like it was found in a vault after sitting there for 40 some years.
You can trace the origins of the film's look, especially in the music sequences, to the visual style of guys like Francis Wolff and Reid Miles, Blue Note's label head/photographer and chief designer, respectively. The film also calls to mind films of the era, blaxploitation flicks like "Across 110th street," and perhaps more than those, the first thing that came to my mind was actually "Mean Streets."
Di Fiore and his cinematographer, Christopher J. Lytwyn shot on 35mm film in Panavision, and they used an anamorphic lens from 1964 — which we are told is the only one of its kind in existence. You have to see it to understand how authentically of the period it all looks, it's the real deal.
The culmination of the music with the visual style combined with the vintage gear is a work that transports you to another era, a Daptone era. Watch for an interview with Sharon Jones and our premiere of "Game Gets Old: the Trilogy," tomorrow in it's entirety.
[Additional photos: Francis Wolff/Blue Note Records album art ]