Recommended: Video Game Zombies Aren't Going Anywhere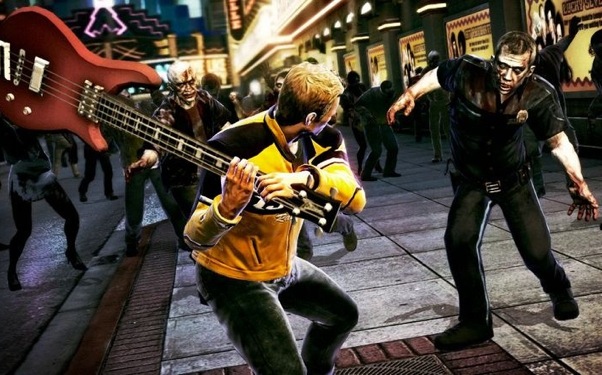 Posted by Evan Narcisse on
Zombies. Either you love them or loathe them. Either they stand for something or they don't. But, anyway you slice it, there's no avoiding the fact that the shambling undead have overrun pop culture recently taking up a particularly big chunk of the video game landscape of late.
Gus Mastrapa addresses the zombie trend in his newest Pretension +1 column over at Joystick Division. Mastrapa mines the metaphorical meanings of zombies and explains why they make such great enemies. This chunk of text rings especially true:
The video game zombie isn't going any where because we need enemies. But when we're ready to decompress, vent steam or explore our dark sides we don't need the real world creeping in on or escapism.

But there's still a message in the massacre. Our best zombie games carry with them critiques of blind consumerism and capitalism gone awry. And some are just about that primal, maybe not-so modern fear of mankind gone out of control.

That's why I'll never get tired of the zombie as video game fodder. I'll never get tired of pumping shotgun lead into the undead hordes because in the end our real enemies aren't Muslims or Commies or space aliens. They're always us.
Mastrapa makes more great points in the whole piece, so head on over to Joystick Division and check it out.