Recommended: The Alamo Drafthouse's New Lifestyle Website Badass Digest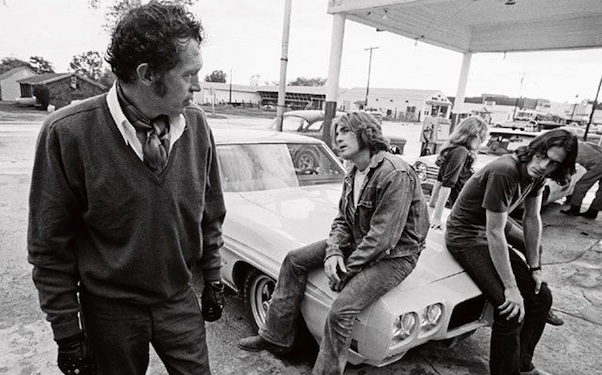 Posted by Matt Singer on
Our friends over at The Alamo Drafthouse, in their continuing efforts to conquer the entire pop culture universe, today launched a new lifestyle and culture web magazine, Badass Digest (the name refers to the Alamo's slogan: "Badass Cinema"). Obviously it's just getting started, but the site already has some good content, including the first entry in The Badass Hall of Fame, a recurring series by Devin Faraci devoted to true cinematic badasses. Warren Oates is the hall's first member:
Warren Oates said that he was always a character man, but that just wasn't true. The 1970s were a time when character men were leading men, and no one personified that better than Oates. He came into the height of his powers at just the right time, when there were people who understood his gifts and strengths, when he could use his theatrical training to create complex but badass characters who resonate across the decades. Oates died way too young, and it's tempting to imagine what he might have done if he had lived to see the indie film boom of the 90s. What Quentin Tarantino could have done with him.
Best of luck to the Badass Digest team and we look forward to reading their work for a long time to come (though if Richard Roundtree isn't the hall's second member, there might be some problems). Now go start reading.