Recommended: Stewart Copeland, Trent Reznor Lead the Way For Rockers-Turned-Film Composers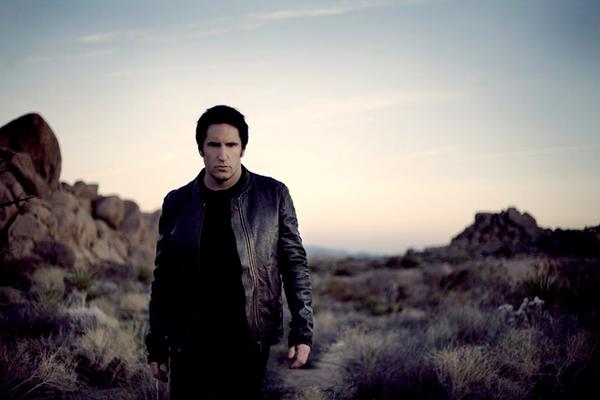 Posted by Brandon Kim on
It's hard to imagine film music today without names like Danny Elfman or Hans Zimmer (for better or worse) who both started out in bands — Oingo Boingo and The Buggles respectively — before becoming film composers. More recently, rockers like Jonny Greenwood and Nick Cave have dazzled with their turns at film scoring.
Jeff Bond writing for The Hollywood Reporter, took a look at variety of established rockers-turned-film composers as well as new kid on the block, Trent Reznor, and dug up some details about how his highly acclaimed score for "The Social Network" came to be.
Director David Fincher had planned earlier collaborations with Reznor before approaching him with the idea of scoring the Facebook movie — an ironic gig for Reznor, who famously bailed from Twitter and has railed against online music downloads. Fincher temped his film with instrumental tracks from the Nine Inch Nails album "Ghosts" before showing footage to Reznor, who eventually agreed to score the film with collaborator Atticus Ross of How to Destroy Angels. Reznor and Ross provided Fincher with tracks that the director and his editor applied to specific scenes so that the two musicians could refine them to complete the final score.
Reznor's NIN band mate, Charlie Clouser, himself a composer ("Numb3rs," the "Saw" movies) described the blown out process he went through to create one of his horror scores:
"The temp score for the first 'Saw' movie had a lot of Nine Inch Nails songs, and specifically my remixes of Nine Inch Nails songs," he says. "At one point in the final reel of the temp score, there was a Ministry song playing out of the left speaker and a Nine Inch Nails song playing out of the right speaker at two different tempos. The director specifically wanted to create a feeling of mayhem. It was very labor-intensive electronics and what we call cyber-crush, which is drum machines through guitar amps."
Ex-Police drummer and now, old school film composer, Stewart Copeland, told how Coppola saved him from strangling Sting in the early 80's. "I just got a phone call from Francis Ford Coppola about "Rumblefish." I never had any idea that I could do film scoring, but as soon as Francis turned on that light, it just seemed so obvious," he recalled. "I went from recording the last Police album, which was hell, to the complete artistic freedom and the warm embrace of Uncle Francis." Read the full article here.