Recommended: Run Your Own Game Studio on the iPad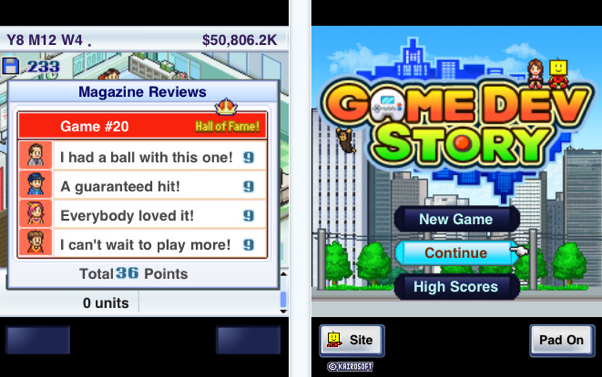 Posted by Evan Narcisse on
Maybe it's a sign of video games' relative youth that there's not a lot of meta-commentary in the medium itself. There've been movies about making movies, books about writing books and so on. Games haven't done a great job at looking in the mirror. One game that got the humorous take down was 2008's "Eat Lead: The Return of Matt Hazard." The shooter cast Will Arnett as the titular lead, a washed-up hero who was trying to make a comeback. It was full of laughs but was numbingly un-fun to play.
Mostly, though, the tropes of the content replicate themselves unexamined and the nuts-and-bolts of making games still remains a mystery to even the most passionate fans.
"Game Dev Story" from Kairosoft won't provide any insightful windows into the intricacies of texture-mapping or writing a game design document, but it does offer a knowing, satirical take about the grind of making and marketing games.
Kotaku's Brian Crecente takes the game for a spin and narrates some of the mechanics at play in the iDevice game. It's basically a role-playing game template but looks to be filled with references to trade shows that resemble E3, using good magazine reviews as rewards and other in-jokes. Crecente offers a relatively deep dive into the game, so head on over and take a look.