Recommended: Random Roles With Tony Todd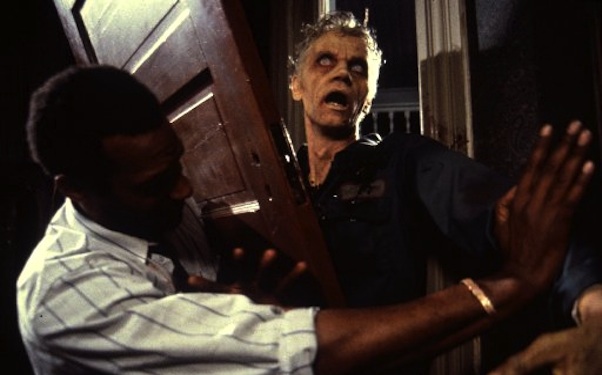 Posted by Matt Singer on
My favorite recurring column on The A.V. Club is Random Roles, where an actor goes their filmography a movie at a time, sharing stories about their career. This is the series that gave us Bronson Pinchot bashing Denzel Washington and calling Tom Cruise a homophobe. It's basically the reason Al Gore invented the Internet.
Every Random Roles is pretty good but this week's is particularly satisfying. The subject is Tony Todd, the versatile star of a gabillion movies, most famously the "Candyman" series. And some of the best stuff in Nathan Rabin's interview with Todd is when they discuss the ridiculous process that he had to go through to get that iconic role:
I had to do what they call a "Personality Test," where I had to go to the studio at literally 8 in the morning, in front of a bunch of suits, and display whether I had a personality. So I did my best not to spill the coffee or insult them, and at the end of it, I heard they didn't think I had a personality. They said, "Well, we don't know if he has personality, but if you believe that he can do the film… Okay… Are you sure? He said, "Yeah. That's the guy." And then the last hurdle was meeting Virginia Madsen, who's from the Chicago area, and she just had it in her contract that she had to sign off on me. Then we met, went to lunch, and she said "Yes," and that was it.
Other highlights include when Todd explains why he didn't appear in "The Final Destination" (hint: it involved money) and his technique for playing a guy who couldn't sleep on "The X-Files" (hint: it involved not sleeping). What are you waiting for? Click over already.