Recommended: Modern Games Struggle With Modern Warfare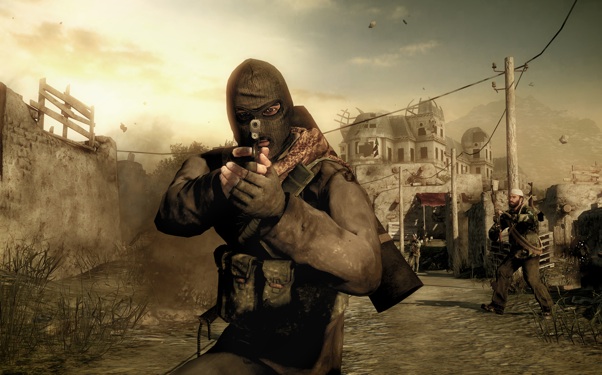 Posted by Evan Narcisse on
Now that the Taliban controversy plaguing EA's Medal of Honor game seems to be over, it's a good time to recall that the most recent furor isn't the only time that post-9/11 political realities have intruded in to a video game. Kotaku's Brian Crecente does exactly that, talking to sources from the military and other developers who've worked on games set in the wars being fought today.
I really like the following passage from Crecente's piece:
It was the families of fallen soldiers who provoked developer Danger Close's decision to pull the playable Taliban from Medal of Honor.
But the change, framed as one that simply switches out the word Taliban with the word OPFOR, for Opposing Force, feels as if it falls in some unsatisfying middle ground – neither a meaningful change for the aggrieved nor a stance for gamers seeking authenticity, backed by freedom of speech.
That's the thing about the re-naming decision: while it feels like a sensitive issue has met some resolution, it also feels like some of video games' artistic credibility may have been ceded to. Head on over to Kotaku and read the whole thing.