Recommended: Confessions of a Gamestop Employee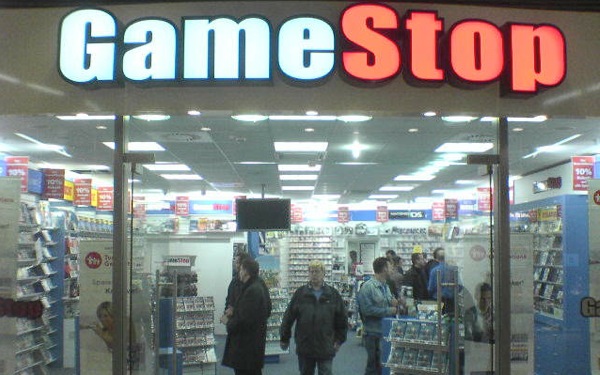 Posted by Evan Narcisse on
Full disclosure: Scott Jones and I used to work together at the late, lamented Crispy Gamer. He's a good friend and a great writer.
His latest magic trick is pulling back the veil on what it looks to work at GameStop, the dominant game-seller in the United States. In a four-part series that ran on The Escapist, he tells of how he made the acquaintance of "Ben," a former GameStop employee and tells Ben's story of ungainly employment.
It's always a weird thing to be a games journalist and be in a Gamestop when a sale is happening. People turn to the chain's staff for advice on new games, but the sales associates don't get significant time with titles before they come out. That's actually a critic's bailiwick, as we can see and/or play a game up to three of four times before it comes out. However, on the flip side, the men and women working in GameStop talk to game-buying consumers every day, giving them a level of insight that any game developer or exec would kill for.
Yet, it's this quote from Jones' piece that will ring through your head long after you've closed the browser window:
Gamers like to gripe about how obtuse videogame publishing companies seem to be, about how out of touch they are with our actual wants and needs. But what gamers usually fail to realize is this: Every job in this industry – and I mean every job – where decisions of a managerial sort are being made, is almost always occupied by a person who did not grow up playing videogames and who does not currently play videogames. I love games. You love games. But for these people, this is just a crappy job, or worse still, a crappy career path that they never wanted. It's a paycheck, a way to pay the bills. They have no history, no deep-seated, emotional connection whatsoever to what they're selling.
Here's another excellent snippet:
To my surprise, we were never given any sort of crash course in videogame knowledge. When it came to games, we were always on our own. I relied on what I knew already, and to a lesser extent, on what I learned while doing the job. This is why so-called "fanboys" always make for the worst kind of GameStop employees: They only know what they like, and they can't possibly fathom a customer's personal wants or needs.
It's a massive 7000-word oral history of one man's time in the bowels of video game retail. If you've ever bought or traded in a game at Gamestop — and chances are that you have — then you need to read the entire series.