Recommended: Art Gilmore Movie Trailers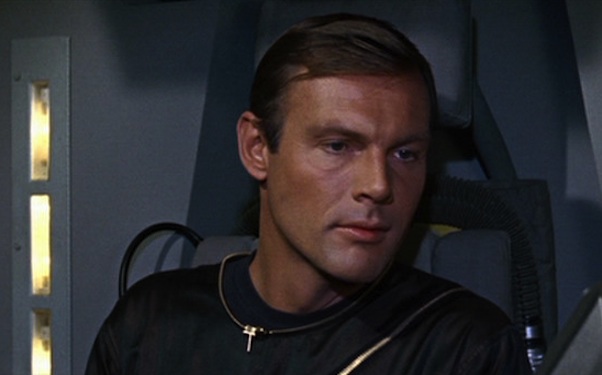 Posted by Matt Singer on
In honor of the great trailer voiceover artist Art Gilmore, who died last week at the age of 98, /Film compiled a post of thirty-seven trailers whose soundtracks were graced by Gilmore's booming, authoritative tones. Here, for example is the coming attraction for "Robinson Crusoe on Mars":
Gilmore never achieved the notoriety of some of his successors, but thanks to websites like YouTube and Trailers From Hell, his work lives on. His voice is confidence personified, a perfect pitch man. When he told you a motion picture was "unforgettable for its spectacle and scope" or "a perfect tale of romantic intrigue," you believed him. Though trailer voiceovers have long since aged into cliche — more and more rely on title cards instead — Gilmore's work recalls a simpler time when it was okay to be sincerely excited about a movie. Try to imagine any film trailer today (except maybe one making fun of old trailers) tossing off lines like "The game they played was not played for MONEY, and the characters they played with played for KEEPS!" as Gilmore did in the trailer for Hitchcock's "To Catch a Thief." Maybe it's silly, but I miss that kind of hyperbole.
Make sure you go to /Film to check out all of the trailers.