Peek At Daft Punk's Cameo In "Tron: Legacy"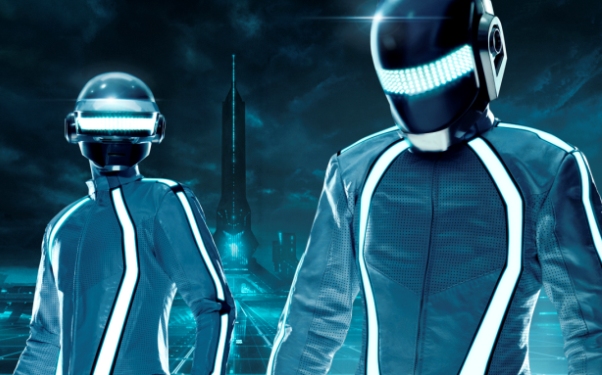 Posted by Brandon Kim on
Daft Punk didn't really change much about the way they dress for their cameo in "Tron: Legacy," as you can tell from this image Disney released of them in full program suits.
Your disposition on electronic music may determine how exited you are to see this photo — these are no ill-fitting DIY spandex wonders. It's been no secret that Daft Punk has created the score for the film but a cameo could be excessive. I'm hoping they play pair of light cycle psychos who get blown to bits, and bytes.
Check out sample of their score for the film here (along with samples from the original by Wendy Carlos). They also have a sample of the track, "The Game Has Changed," here.
[Collider]