Nintendo Gives Mario a 25th Anniversary Compilation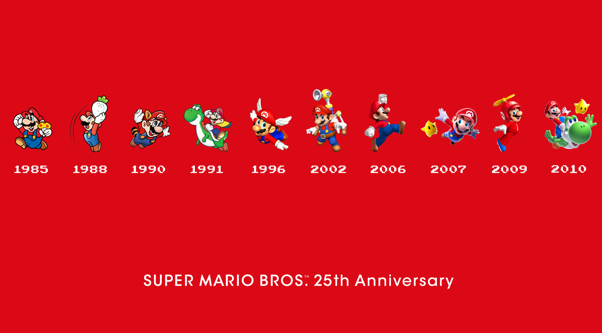 Posted by Evan Narcisse on
Maybe you haven't gotten around to downloading "Super Mario Bros." off the Wii's Virtual Console yet. Or, maybe you're holding on to your beloved Nintendo Entertainment System so you can experience the games as you did in happier, simpler times.
No one is judging you.
Still, if your answer is yes to either one of those scenarios, then you may want to consider the deal that Nintendo's about to offer this holiday season. "Super Mario All-Stars" collects the iconic plumber's exploits from the 1980s and makes everything shiny with enhanced sound and graphics. The release was originally announced for Japan–in conjunction with limited edition red Wii consoles– and a North American version was left up in the air. But Nintendo's just announced that the discs will be arriving in the U.S.A. on Dec 12. "Super Mario All-Stars" will feature "Super Mario Bros.," "Super Mario Bros.: The Lost Levels," "Super Mario Bros. 2" and "Super Mario Bros. 3." And, yes, all of those game are currently on the Virtual Console download service but you'll also get a series soundtrack CD and a 32-page booklet that talks about the franchise's early years.
The real draw here is the updated look of the titles, especially if you've got young'uns that you want to school on Mario's early titles. While 8-bit graphics may evoke nostalgia in adults, kids may think of the blocky pixels as hopelessly dated. With more modern-looking graphics, Mario will surely charm players who weren't around the first time that these games came out.