Nathan Fillion Lobbying for Lead Role in "Uncharted" Movie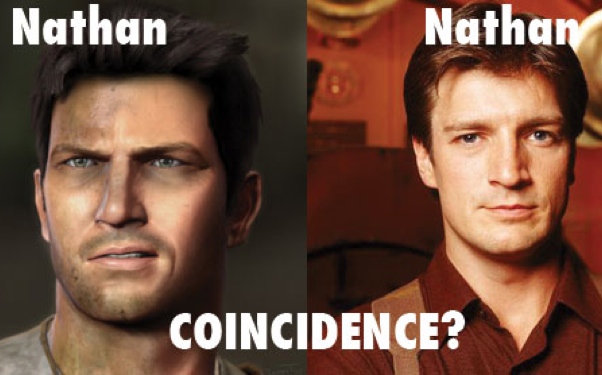 Posted by Evan Narcisse on
"If ever there was a Twitter campaign, let this be it. Rise, ye Browncoats. Rise, ye Castillions. RISE!"
With those 85 characters on his Twitter account, hunky actor Nathan Fillion threw his hat into the ring for the Nathan Drake sweepstakes. The "Castle" star is known as an avid gamer and has lent his voice to the last two "Halo" games.
Last year, Nolan North–who voices Drake in the games–said he thought Hugh Jackman would make a good on-screen version of the character. #NathanFillionForNathanDrake hashtag aside, Fillion would make a great fit.
He's burly enough to do the requisite action-hero stunts. He's already got a legion of nerd fans from work with Joss Whedon on "Buffy the Vampire Slayer," "Firefly" and "Dr. Horrible's Singalong Blog." But, as the "Scott Pilgrim" theatrical gross can attest, nerds alone aren't enough. Ladies love Fillion, too, and he's got the whole sexual chemistry patter thing down. The Nathan Drake character in the games generally comes across as a wise-cracker, but he's also been haunted, greedy and mournful. Fillion's played all of those beats in various roles and "Uncharted" could give him a place to pull all of that together. And, if the movie's any good, it could catapult him onto the Hollywood leading-man A-list. Could this be the first time that Twitter works how it's supposed to?