"Medal of Honor": A $100 Million Missed Opportunity?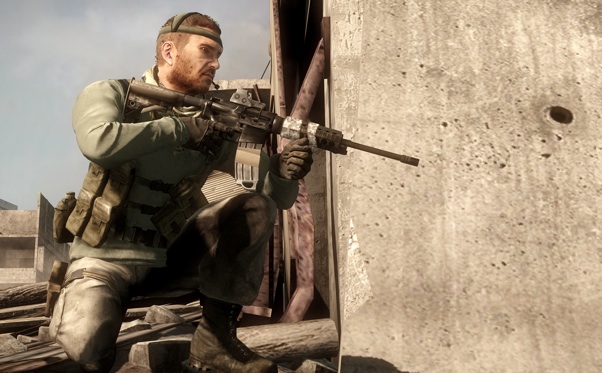 Posted by Evan Narcisse on
Despite the well-documented Taliban controversy and middling reviews, EA's new "Medal of Honor" title seems to be performing well at retail. A fresh press release delivers news that the modern-day war game is beating expectations and reports elsewhere [http://www.industrygamers.com/news/ea-confirms-medal-of-honor-has-generated-100-million/] state that "MOH" probably earned more than $100 million in its first week on the strength of about 1.5 million units sold.
The term "critic-proof" gets bandied about in media circles, often describing deplorable entertainment that still pulls in dollar bills. I'd offer "Medal of Honor" as an example of critique-proof content, since it wasn't just reviewers and journalists who spoke on the Taliban controversy. Politicians, soldiers and servicemen's family members all weighed in with how they felt. Then, when actual reviews came out and the game's lukewarm reception became apparent, EA's stock price actually dropped in response. [http://venturebeat.com/2010/10/13/critics-skewer-medal-of-honor-and-investors-take-down-eas-stock-price/]
Still, more than the financial repercussions, it seems that any object lessons EA and other big-name game companies might have learned via the controversy around "Medal of Honor" may be washed away by its retail achievements. Gamers apparently didn't object to either the Taliban kerfuffle nor critcs' warnings about the game's mediocrity and their purchases were perhaps spurred on by the chance to peer into a war that's curently happening and the chance to be "Hurt Locker"-style badasses. Developers and execs get the chance to look at "MOH" as a dodged bullet and no thought needs to be given about what might have been done differently. Gamemakers shouldn't shy away from the idea of a politically-charged video game that speaks to modern-day political realities, but the sales success of "Medal Of Honor" might just have shot that initiative in the foot. Sophistication may just have to wait for another day.