Matthew Barney Gets the "LittleBigPlanet" Treatment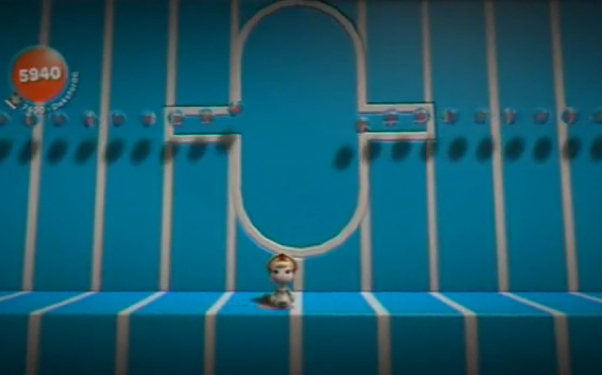 Posted by Evan Narcisse on
The hit "LittleBigPlanet" games on PS3 let you make things, usually very cute things. Using a rather robust toolset and editing system, users have created crazily intricate playable chapters that can be shared or rated by others. Unsurprisingly, much of the user-generated content has been homages to other games.
Here we have a riff on "Limbo," significant because PlayDead's hit title is still exclusive to the Xbox 360 so far. Of course, the mechanics are a bit different in this LBP tribute but it's still a great remix.
And LBP creator-curators, as users are called, have also replicated other PS3 titles inside of the game, too. Behold, an LBP version of Flower, the much-loved downloadable from thatgamecompany.
But those pale before the work of one fluxlasers, who's generated an interactive version of Matthew Barney's "Cremaster" film cycle inside the beta version of the yet-to-be-released "LittleBigPlanet 2"
Now, by the very nature of main character Sackboy and the cardboard cut-out cuteness of the world, "LittleBigCremaster" doesn't transfer all of the outré allure of Barney's work. But, it's terribly cool to have the elements of the films' imagery become interactive. The blood-red pearls, the blimps and, of course, the 1950s sci-fi costuming of Barney's film all interrelate in ways that seem almost native to "LBP." Here's hoping some clever creator-curator gives the video of Barney's significant other the same treatment. I'd kill for a playable version of that "Bachelorette" video…