"Mamma Mia!" Style Beach Boys Film In the Works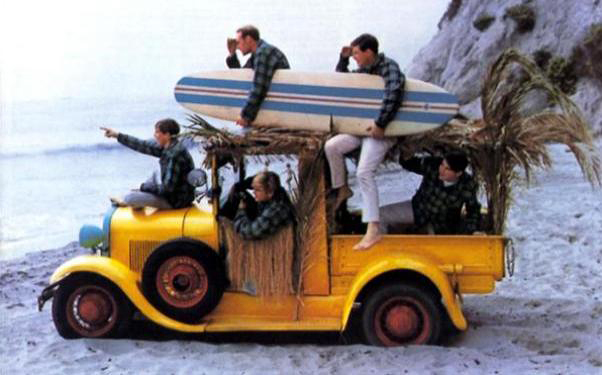 Posted by Brandon Kim on
The production team behind "Hairspray" and the forthcoming "Footloose" remake is developing an untitled Beach Boys film. However, it's not a biopic about the all American band though, rather it will be patterned more like the 2008 musical, "Mamma Mia!," in which the story was penned around the music of ABBA, reports THR.
Oddly, actor John Stamos ("Full House," "ER") is also producing. I must have missed this in the late 80's, but he's been playing and touring with them since then as a percussionist — specifically since the "Kokomo" days.
No word yet on what era Beach Boys will be focused on — cheesy "Kokomo" vs cool "Pet Sounds" — or if it will be across the (surf) board.
Check out the video for "Kokomo" from 1988 — a "Cocktail" of The Beach Boys, Tom Cruise, and John Stamos in a pink tank tearing up the congas.
And the boys performing "God Only Knows" off their 1966 masterpiece, "Pet Sounds." Apologies for the wretched video quality on these, but the sound is passable.