Last Minute Halloween Costume Ideas for the Lazy Film Fan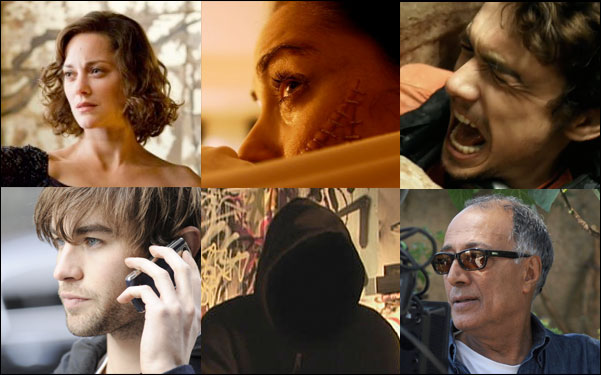 Posted by Alison Willmore on
Here are six concept-heavy suggestions for timely film-related costumes that require relatively little effort, wardrobe-wise.
Mal from "Inception"
Wear a cocktail dress. Overturn tables and throw drinks in people's faces. When confronted about this, point at someone else in the room and claim to just be a manifestation of his or her guilt-ridden subconscious.
Recovering "Human Centipede" Segment
Apply bandages to both sides of your mouth. Tell people you're not yet back on solid foods (badum-ching).
Aron Ralston in "127 Hours"
Wedge your arm between two cushions on the couch. Wail piteously for someone to bring you a beer.
Anyone from "Twelve"
Arrange for a friend to follow you around narrating what you're doing in a jaded, sarcastic monotone: "Dan went to eat some hummus. He liked to be seen eating hummus — he thought it made him seem more worldly, as if it were 1980 and no one had even heard of sushi yet." Extra effective if the friend is Kiefer Sutherland.
Banksy From "Exit Through the Gift Shop"
Wear a hoodie with the hood down to obscure your face. Sit in the shadows and speak through a kazoo to alter your voice.
Abbas Kiarostami
At the last minute, send your regrets to the host and say you'll be unable to attend because you're once again being given a hard time about your visa application.