John Lennon's "Imagine" Comes to "Rock Band 3"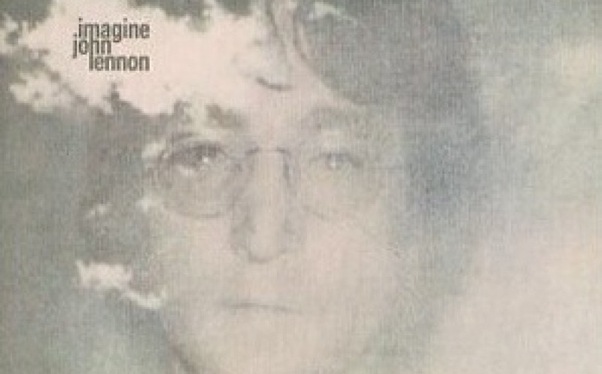 Posted by Evan Narcisse on
One could argue that the rhythm game phenomenon of the last decade might be more responsible for more cross-generational music discovery than anything else. Broadcast formats have become predictably cookie-cutter and satellite radio stations, by their very nature, are too narrow in scope to court more than a specific audience's ears. MTV? Please.
The thing about "Rock Band" is that it brings people in a room together around music. As the series comes around with its third numerical title, it's somewhat fitting that developer Harmonix just announced that "Imagine" will be coming as a full-album download. The world celebrated John Lennon's 70th birthday a few weeks ago and 2008's Beatles Rock Band already stands as a testament to how much Harmonix hearts the Beatles. It's been well-documented how zealously the remaining members of the Fab Four and deceased members' family guard the digital rights of the Beatles catalog. Yoko Ono's extended that same zeal to Lennon's legacy so it's a genuine surprise that "Imagine" will land on "Rock Band."
The album's a big get for another reason, too. The play mechanics and plastic instrument peripherals for "Rock Band," "Guitar Hero" and other such performance karaoke titles deliver pretty much identical experiences, and the only real way for each franchise to differentiate themselves is through their musical catalogs. Song exclusivity's become a legitimate feature for these games and, just a few weeks ago, Harmonix also announced that tracks from the Doors would also be coming to "RB3." For the millennial set, this might be the only way to hear their parents' music with their parents present.
Moreover, Harmonix is introducing a new Pro Mode with "Rock Band 3." This new setting will teach basics like chord fingering to players with no musical chops so, if all the note-matching's got you curious about real music-making, here's your chance. Whether it's a fun romp through an ever-increasing library of hits or digging deep into the techniques that make those songs memorable, playing "Rock Band 3" might just prove that music's brightest future is in the realm of interactivity.