Jean-Luc Godard Inspired "Band" Installation Features Deerhoof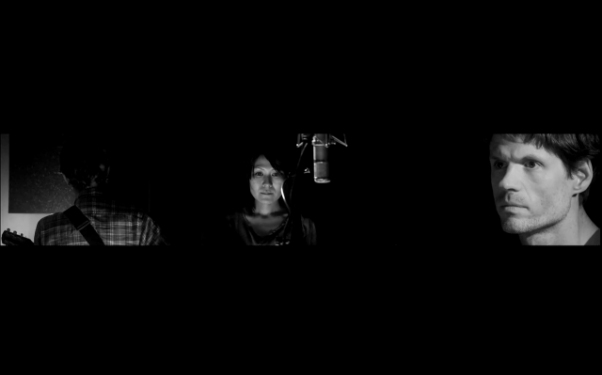 Posted by Brandon Kim on
New York-based conceptual artist Adam Pendleton used Godard's 1968 film, "Sympathy for the Devil," as a blueprint for "BAND" which casts Kill Rock Stars legends, Deerhoof, in the Rolling Stones' role of the original, which dealt critically with the political upheavals of the time.
Pendleton shot the band over one day during the Toronto International Film Festival, where Deerhoof composed and recorded the song "I Did Crimes for You," that was written with lyrics taken from text in Godard's original script. The footage of Deerhoof is juxtaposed with some incredible audio from a short documentary called "Teddy," which depicts a day in the life of a politically conscious kid who's lived through the turmoil of the late 60's and the Watts riots. The 17-year old is more intelligent and introspective than most people three times his age.
"I used to watch television a lot you know, and all I would see is a white man using guns," we hear Teddy recalling. "Everywhere I turn, they use violence and wars to win over things… and that's the only way I could see that things could be accomplished." As Deerhoof's song evolves, so does Teddy's socio-political worldview.
The three-channel video installation premieres at the nonprofit exhibition space The Kitchen (chaired by Philip Glass) on November 3rd at 6pm and runs through December 23rd.