Recommended: It's The Effing Catalina Wine Mixer (T-Shirt)!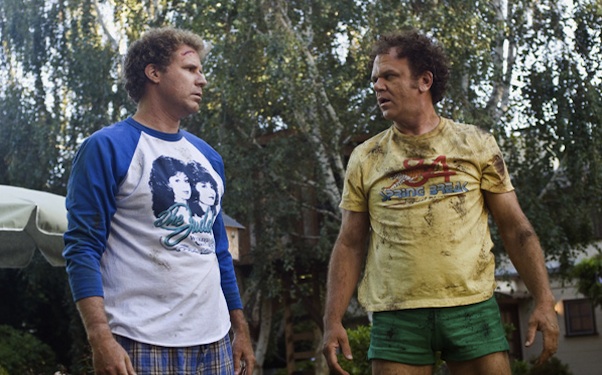 Posted by Matt Singer on
There are those that say that Adam McKay, Will Ferrell, and John C. Reilly's 2008's comedy "Step Brothers" is a funny movie. And then there are those who say it is the greatest movie — nay, the highest achievement of art and human expression ever in the history of civilization.
These people are correct.
You think I'm being sarcastic. Not really. "Step Brothers" was a decent sized hit in theaters ($100.4 in domestic grosses) but its cult has grown substantially in the years since. For proof, do a Google search for the phrase "Catalina Wine Mixer." If you haven't watched "Step Brothers" — and if you haven't, you're dead to me — this should help explain what that is:
"Step Brothers" cultists (and opportunistic t-shirt vendors looking do a little earning and burning themselves) have claimed the Catalina Wine Mixer as their own and created a staggering number of homemade or privately designed shirts. You can find upwards of a dozen online, but here are my five favorites ranked in order of personal preference. First, from BigTimeTeez.com:
Next, from Zazzle.com:
Number three, from GoneBlue.com. Style points for profanity and the use of Rob Riggle's "POW!":
The second best design combines a reference to Ferrell and Reilly's "Prestige Worldwide," a great looking copter, and a very believable logo. It's very easy to imagine this as a souvenir shirt from the biggest helicopter leasing event in the Western hemisphere (since 1997):
And now the most outstanding "Step Brothers" shirt. Great color, great schlocky yet understated graphics. I'd swear I've even seen this shirt in awful vineyard giftshops:
Kudos to all the designers of these fine pieces of clothing. May your prestige truly be worldwide. And by the way, my birthday's coming up in just a few months. I'm a size medium.