Is the "Halo" Movie Back On? With Steven Spielberg?!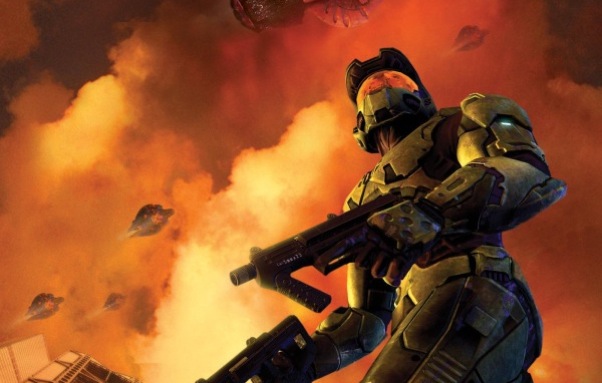 Posted by Evan Narcisse on
The man who brought the world "E.T. the Extraterrestrial" and a paranoid update to he classic "War of the Worlds" could be bringing one of video games' biggest phenomena to a cineplex near you. New York Magazine is airing out a rumor that Dreamworks–the studio that Spielberg helped found and still runs–might be trying to launch a "Halo" movie off of the books that tie in to the futuristic FPS series.
There's a huge ecosystem of "Halo" content out there that surrounds the games, with novels, comics, toys, statues and animated DVD anthologies that all illuminate little corners of that fictional universe. Still, while the book hold a lot of the canonical continuity for "Halo," they're still a tertiary experience. The most compelling conversations about "Halo" are about the games. How they're played, how they look, sound and feel are the binding commonalities of the fanbase. Simply put, only a fraction of the folks who racked up the ridiculous launch stats of "Halo: Reach" have ever read the books.
But that may not necessarily be a barrier. The biggest thing in Spielberg's favor is the way that his touch sprinkles pixie dust on the most dubious of projects. Remember all it took was a mention of his name to ward off skepticism from Michael Bay's first "Transformers" movie. For a short while anyway. The NY mag article details the pockmarked development history of the "Halo" movie, all of which makes you wonder why Spielberg wants to revisit the project. Maybe he just finished the single-player campaign? Maybe he things he can do better than the very good live-action promos Microsoft made for Halo: Reach"?
Still, the biggest problem with bringing "Halo" to the screen is the series' most recognizable character. Master Chief's meant to be a cipher, a suit of green armor inhabitable by anyone with 60 bucks to spare. He doesn't have much by way of personality and engages with threats and hardships with a gravelly, John Wayne-style terseness. All of that is intentional. You are meant to be Master Chief and you infuse him with the few attributes that the game lets you bring to bear through your play style. "Halo: Reach"–the most recent game in the franchise–gave the Bungie-originated universe the strongest character dynamics and biggest emotional arcs of the whole series. While those were very good for a "Halo" game, they weren't exactly groundbreaking.
In-the-know sci-fi nerds will tell you that Neil Blomkamp crafted "District 9" only after being attached to a would-be "Halo" production that went nowhere. Ultimately, that's probably for the best, as Blomkamp got to make a sci-fi flick that served as a great allegory. "Halo" may just be too loaded (pun intended) a property to allow anyone–even Spielberg–to do the same.