Is The FBI Still After John Lennon?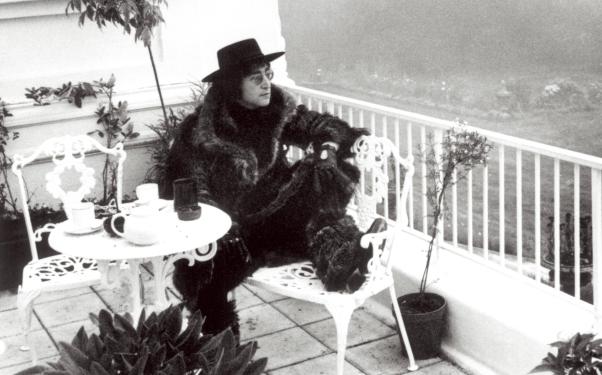 Posted by Brandon Kim on
In 1972, John Lennon was such a force to be reckoned with that the Nixon administration feared he would cost them their re-election. Some even say Nixon, or a Smoking Man, black ops, style figure ordered his assassination (and that lone gunman, Chapman, was mind controlled). While all of that may be a bit too (Oliver) Stoned, it is true that Lennon was under FBI surveillance, that they amassed volumes of files on him, and that Tricky Dick tried to have him deported.
News that the FBI is still interested in controlling information about Lennon is alarming. Just a few days ago,a document relating to Lennon's application for permanent residency was confiscated from a gallery in midtown Manhattan.
The CEO of Gotta Have It collectibles gallery told EW, "They wanted to inspect the card, so we said, 'Sure, come in." FBI and Homeland Security agents inspected the document, and presumably after after verifying it's authenticity, they returned with a subpoena and confiscated it.
"I don't know why it was so important that they had to have it back," Siegel said. The FBI's only explanation was that it was part of "an ongoing investigation."