Is Steven Soderbergh's New Movie Opening This Friday?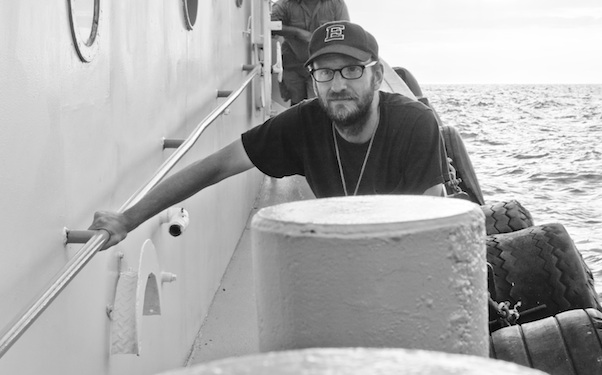 Posted by Matt Singer on
It's only Wednesday, but it's already been a busy week for Hollywood Elsewhere blogger Jeffrey Wells. Late Sunday night, he was arrested after getting pulled over while driving with a "mild buzz-on" and a severe headlights-off at the Hamptons Film Festival. Then yesterday afternoon, he spotted something very intriguing on MovieTickets.com.
Their listings for this coming Friday at the AMC Empire theater in Times Square included a movie called "Haywire" as opening. AMC's own website also listed it, with the same showtimes, and if you clicked the title it took you to a page for the movie "Haywire," directed by Steven Soderbergh and starring Gina Carano, Michael Douglas, Ewan McGregor, and others. The film is supposed to be released in January of 2011 by Overture, but there it was. You could buy tickets for…what exactly? A secret, awards qualifying run or something? "I don't know what the point of a low-profile sneak booking would be," Wells wrote. "All I can imagine is that someone at Lionsgate believes that 'Haywire' may be Oscar-worthy."
As word spread through the Interwebs, people picked up the story, but JoBlo.com seems to be the first to actually get any sort of confirmation one way or the other (as opposed to, y'know, assuming that a random listing for a movie that's not supposed to come out for 3 months must be correct). At around 9pm, they tweeted, "Overture rep says 'absolutely no truth' to the rumor that Soderbergh's "Haywire" is screening in NYC or LA this weekend." Eventually, the MovieTickets.com and AMC.com links vanished too. Wells deleted the original post and emotionally vivid) hat on, I guess. But if you go to the AMC Empire this Friday, and you see a guy who looks like Steven Soderbergh…